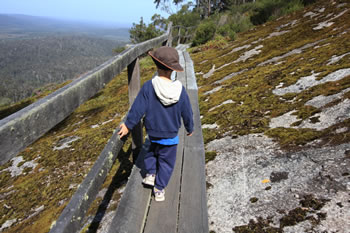 The Rockwood Trail is a unique trail around the bast of Mount Frankland. Starting at the feet of massive karri trees near the carpark you will see the sign pointing right along a path beneath the summit. This is Rockwood Trail. The undulating path takes you almost immediately amongst the towering Karri surrounding Mt Frankland. View the Rockwood Trail Map, below.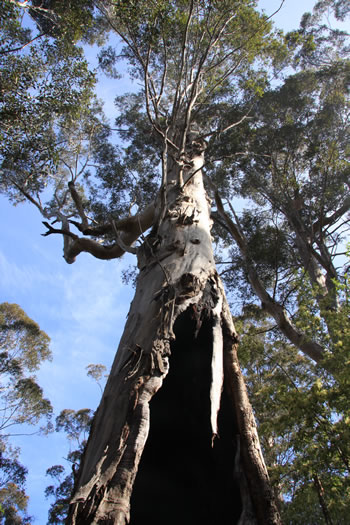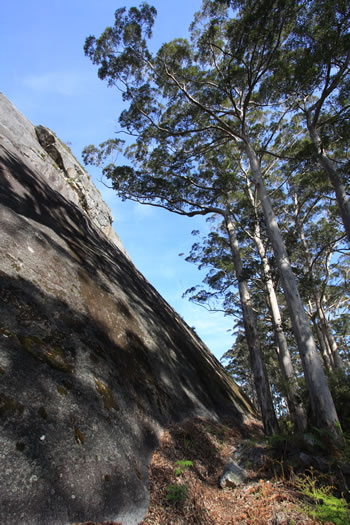 Rockwood Trail is definitely a strenuous hike, hiking gear is essential. It is a 1.5k loop around the base on an undulating path amongst the trees.
Not NEARLY as easy as the hike to the summit, which is only a matter of a few hundred meters, this hike is a HIKE, take it only if you are prepared.

See the Mount Frankland Map for an up-close view of the walk path with markers to give you some perspective.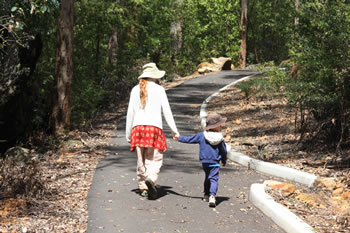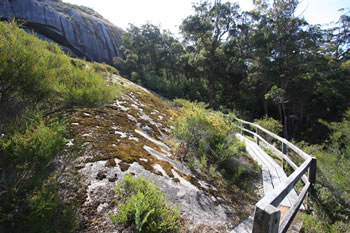 The trail loops around the summit ending in a boardwalk. From here you adjoin the paved pathway leading down to the carpark. The views of the countryside are fantastic.