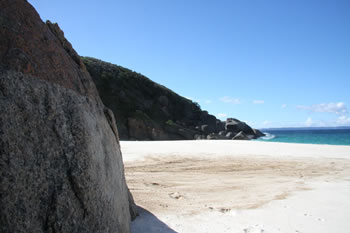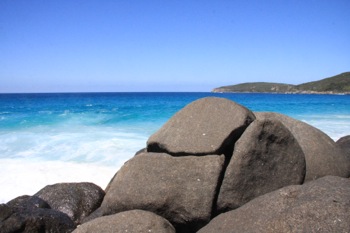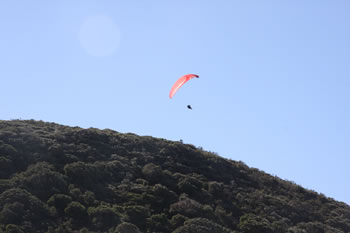 Shelley Beach in West Cape Howe is a beautiful and powerful beach along the waters of Torbay. The turquoise waters, verdant surrounds and ocean breeze make this beach a popular yet remote destination.
The beach and lookout are located just south of Cosy Corner along Coombes and Shelley Beach Roads, Shelley Beach has a large car park set just behind the beach.
Above, the Shelley Beach Lookout is worth a visit for it's views across Torbay and Torbay Head to the south, and of Torndirrup Peninsula, the Albany Wind Farm and The Gap across the water to the west.

The West Cape Howe National Park Map may help you get your bearings.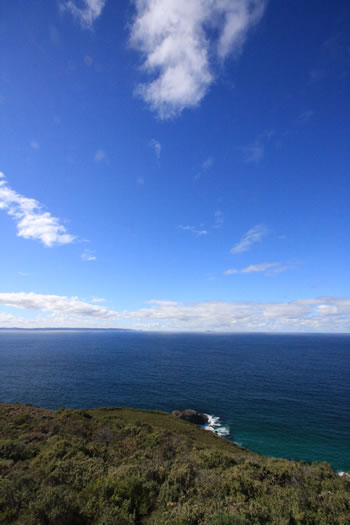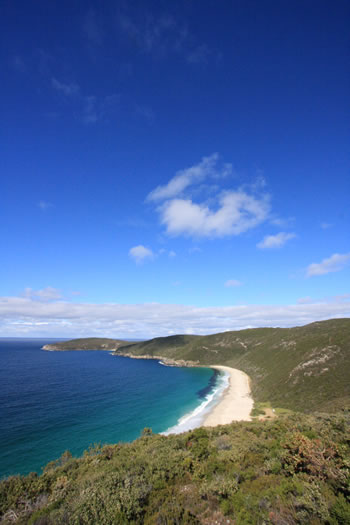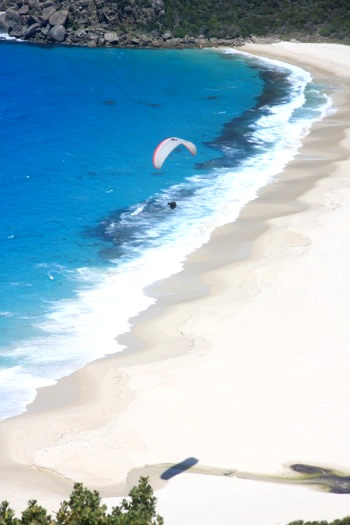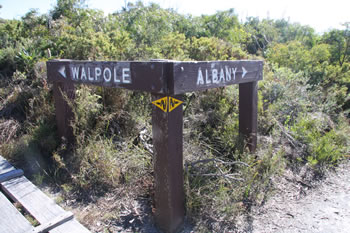 The Bibbulmun Track crosses the Shelley Beach Lookout walking trail allowing you to head west to Walpole or East to Albany. View the Maps on the Bibbulmuntrack.org.au for: Walpole or Albany.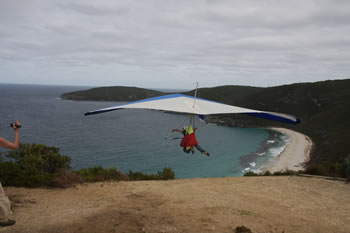 Hang Gliders are commonly seen soaring above the beach as there are professional platforms for hang gliding and paragliding on the Lookout.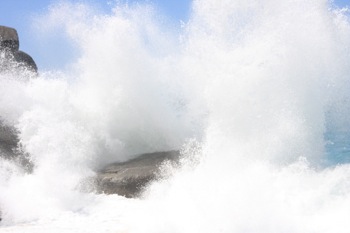 The Great Southern Ocean is unpredictable, sending surges even at calm times. BE AWARE when close to the water or cliff edges. LIVES HAVE BEEN LOST, so pay attention!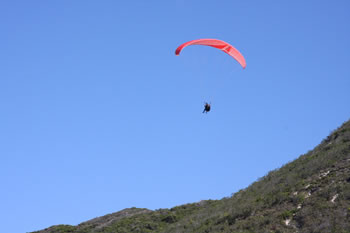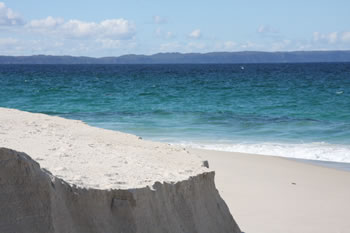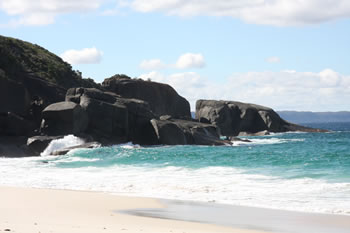 Visiting West Cape Howe National Park
The national park is run by the Department of Parks and Wildlife. Information on camping or commercial access should be accessed through them: https://parks.dpaw.wa.gov.au/
Watch a hang glider launch from the Shelley Beach Lookout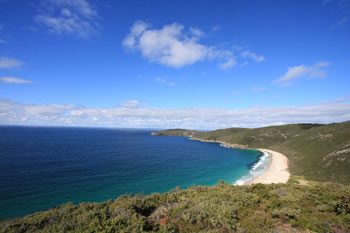 From Shelley Beach Lookout (above the beach) you can see the southern most point of Western Australia, Torbay Head in West Cape Howe.
Attractions in Albany and surrounds: