Rainbow Coast Web Design
Our move to the Rainbow Coast was delightful. We bought our house the weekend of our very first visit and have settled in, watching rainbows daily from our front window.
Having lived in almost a dozen different countries since we married, it took us an instant to recognise that the Rainbow Coast was, and is, a very special place.
During our first visit to the coast, we toured with two children and saw everything that could be seen (thanks to the Visitors Centres - so friendly!)
We recorded our tours, laughing and playing along the way. The more we explored the more wonderful we knew this place to be.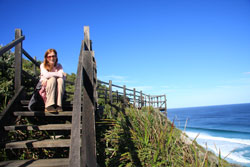 Having shared our experiences of our world travels for over a decade on our travel websites, we knew that the beauty of the Rainbow Coast had to be shared too.
The photos and travel-clips were taken by all of us, a few by our four-year-old son! We hope you like this site and get to experience the Rainbow Coast, virtually.
When you visit, I'm sure you'll find the environment outstanding and the people open, friendly, helpful, and kind. We do. I've never seen so many smiles and bright eyes. It must be all the fresh air from Antarctica, and all the rainbows, of course!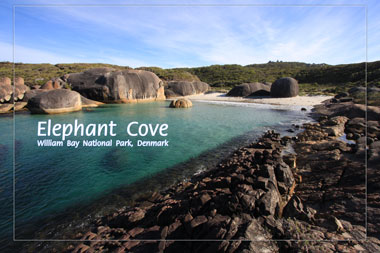 "A family of five had come for a share, of the wonderful southernmost air. They looked all around from the sky to the ground, heard the sea on the breeze as it rustled the trees, and they knew it was right on the very first night for the rainbows had put them at ease."