Best Surf Spots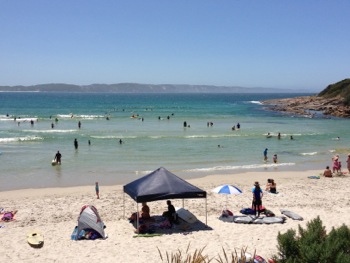 These are NOT for inexperienced surfers. You must be ocean-aware to be capable of surfing in these locations. We know these locations to be surf-spots, but only surf under the right conditions. This coast is dangerous.
If you're keen to learn to surf, we recommend seeing Mike at South Coast Surfing Lessons on Ocean Beach in the heart of Denmark, WA. But first, the spots:
These are some of the best surf spots on the coast according to the local EXPERIENCED surfers. Not for novices or learners.
Learn to Surf Because You Can!
Mike is an accredited instructor in surfing and bases his ocean awareness on the twenty years teaching surfing at Ocean Beach and around the world. He is based in Denmark, Western Australia. With only a phone call away Mike's wave-trailer can get you a Board and Wetsuit Hire or book a Surf Lesson any time of the year. The real surfing season is from Oct to June. The rest of the year is wild and wet, but Mike is available for advanced surfing experiences. Do you want to maximise your efficiency in the lineup? Mike says "Let's go play in the rip." South Coast Surfing Lessons also travels to Bremer Bay to do group lessons at Blossoms Beach. We can rock up to your beach for private or large group lessons such as school camps or comparable events. Bookings Required, visit our website below.
---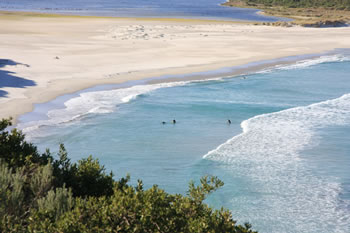 Ocean Beach
Ocean Beach is set between the Wilson Inlet and the Great Southern Ocean, and is the closest beach to Denmark Town. A popular surfing spot and lookout.. Visit
Ocean Beach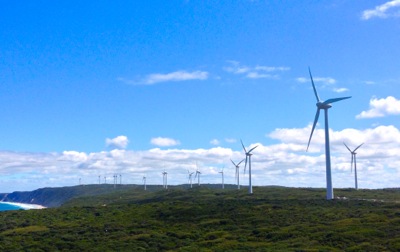 Albany Wind Farm
Beautiful and productive green energy from the wind of the Torndirrup, just outside Albany City towards Frenchman Bay. Visit
Albany Wind Farm
---
Other favourite locations and useful places: