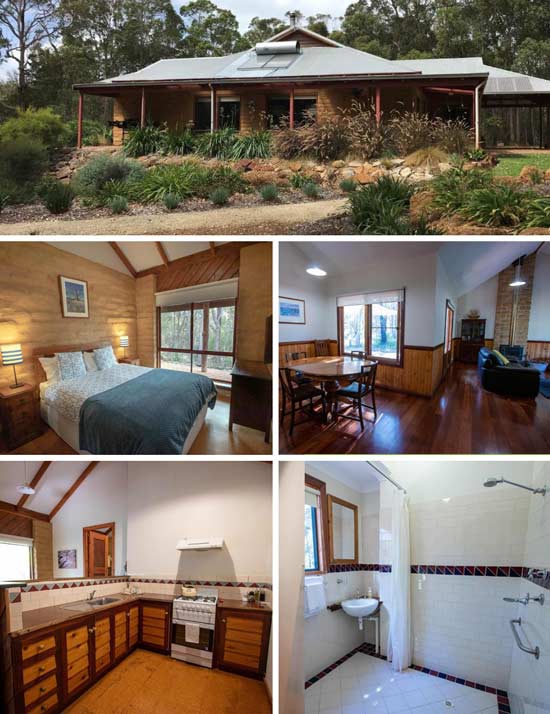 Denmark Forest Retreat
Nestled among the trees on 13 acres of peaceful bushland, only minutes from beautiful Ocean Beach.
Well appointed, comfortable self catering accommodation nestled amongst the trees on 13 acres of peaceful bushland. Each cottage sits among the trees and is positioned to allow maximum privacy, yet you are only minutes from town and a short drive to our spectacular beaches and natural attractions. Designed to blend in with the landscape and constructed from earth bricks and cedar, each cottage is superbly finished, meticulously decorated and offer all modern conveniences, as well as traditional country comfort. Choose from three, 2 bedroom cottages, one 3 bedroom cottage with wheelchair access and one spacious 5 bedroom residence. Sit back and listen to the sounds of the breeze and the birds or take a walk around the property and take in the sights, sounds and fresh air of the surrounding bush.
Advertisers prefer you to BOOK DIRECT saving them countless amounts on booking fees. CONTACT THEM DIRECTLY NOW!