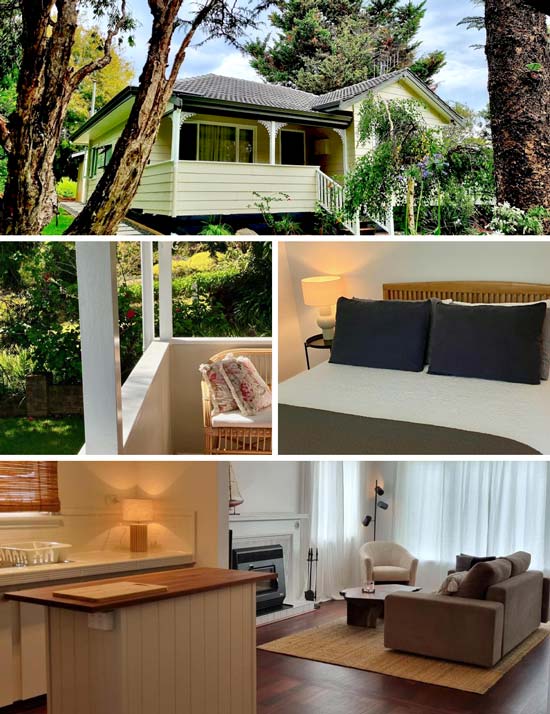 Joy Cottage
Beautifully Renovated Picturesque Cottage near Denmark's Town Centre.
Discover pure bliss at Joy Cottage, a beautifully renovated retreat, within a picturesque setting. Positioned on a spacious residential property with stunning gardens and pathways, this delightful cottage is just a short stroll from the town centre and all that Denmark has to offer. The renovation, executed with love and respect for the original features combined with modern styling, has resulted in a charming and ambient space that pleases all the senses. The original Jarrah floors have been lovingly stripped and oiled, showcasing their remarkable feel and hue. Enhancing the appeal, the cottage boasts an updated kitchen and a bathroom with heated floors, providing the best of both worlds. Enjoy the convenience of free WiFi and make the most of the Smart TV with access to Netflix, Stan, and Kayo for entertainment. Just a few minutes walk from the Denmark River, overlooking tall Karri trees, this cottage is set apart from the rest. Don't miss the opportunity to experience the beauty of this renovated Cottage Retreat with stunning garden vistas.
Advertisers prefer you to BOOK DIRECT saving them countless amounts on booking fees. CONTACT THEM DIRECTLY NOW!