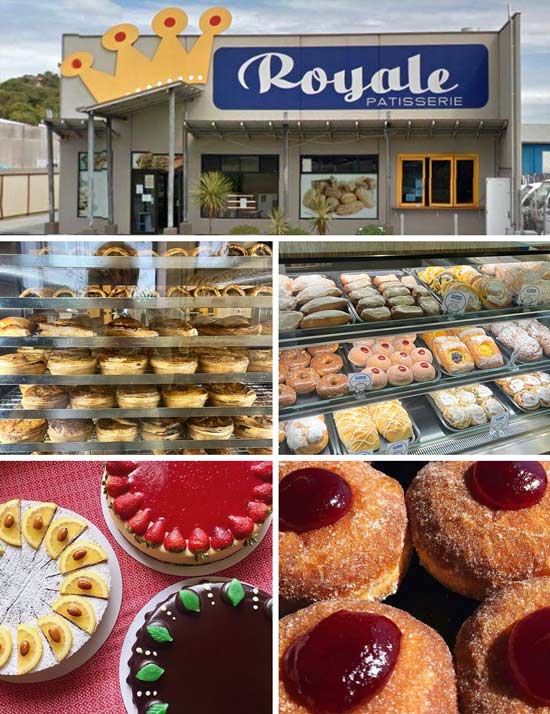 Royale Patisserie
The Royale Patisserie for a wide range of Specialty Breads, Cakes, Pies, Rolls and Lunchtime take-away meals!
Indulge in a delightful bakery experience at Albany's favourite family-owned gem. This spacious and clean shop is brimming with a wonderful assortment of delicious breads, cakes, pies, and sandwiches. Dine-in at one of the two outdoor tables or opt for takeout. Don't miss their family-sized cakes, cheesecakes, and full-size pies. You can even have your freshly sliced loaves served in paper or plastic for a sustainable choice. The authentic sourdough breads, like the divine kalamata loaf, are a must-try. With two dedicated counters for sweet treats, there's something to please everyone. Royale Patisserie is known for its superior quality, blending traditional and modern techniques to create a unique bakery experience. The accommodating, friendly staff add to the charm. Open from Tuesday to Friday, 7am-5pm, Saturday 7am-4pm, and Sunday 7am-2pm (closed on Mondays), they cater to various dietary preferences and offer wheelchair accessibility. Don't miss out on this irresistible bakery adventure!
Advertisers prefer you to BOOK DIRECT saving them countless amounts on booking fees. CONTACT THEM DIRECTLY NOW!