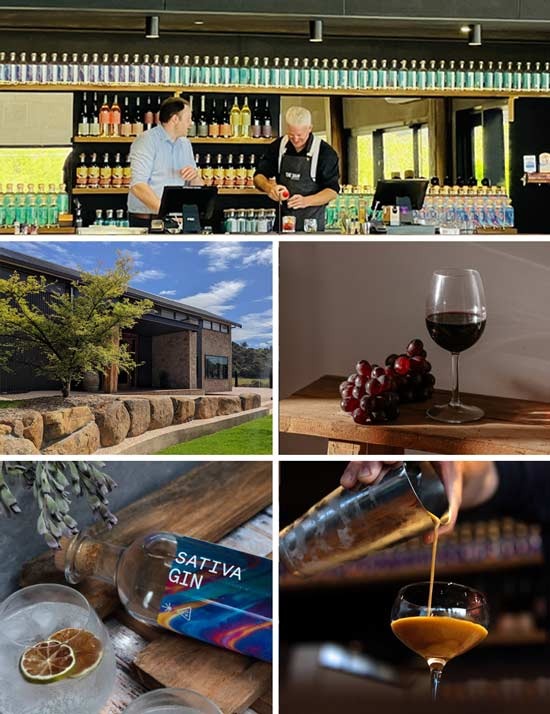 The Dam
The Dam is the perfect spot to grab a drink, sit back with a selection of our delicious shared plates and enjoy LIVE MUSIC!
Whether you're a fan of beer, wine or can't go past a cocktail, our bar has you covered - with LIVE EVENTS. You can indulge your senses in The Dam's list of signature cocktails, CBD hemp distilled spirits and local craft beers. Cosy up with a glass of your favourite red, white or bubbly from our Raintree wine range, available exclusively at The Dam, in collaboration with artisan winemaker Coby Ladwig. We bring together fresh local produce on an accessible seasonal menu, centred around Australian cuisine, with a slight nod to our Head Chef's Mediterranean heritage. You don't need to make a booking to come in anytime for a drink and a casual meal in our bar lounge or enjoying the natural surrounds from our fully licensed outdoor dining tables along our deck overlooking the dam and scattered throughout our rock amphitheatre. Friday and Saturday 'til 10pm! Check our website for current opening times and live entertainment. Walk-ins welcome or book online.
Advertisers prefer you to BOOK DIRECT saving them countless amounts on booking fees. CONTACT THEM DIRECTLY NOW!