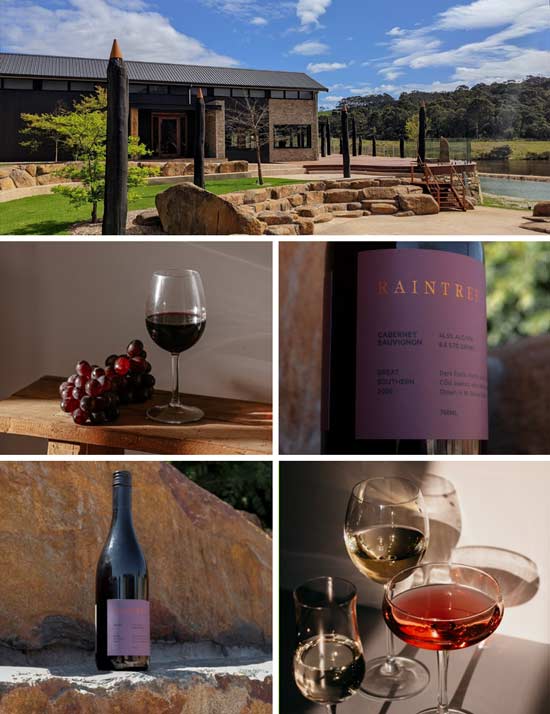 The Dam
Lovingly crafted Raintree Wines, and our fabulous artisan hemp distilled spirits, seltzers and ginger beer!
Visit our store at The Dam, just 10kms out of Denmark, and take home a little slice of Denmark to enjoy at your accommodation, at home, or to treat someone special! Shop our range of Raintree Wines, from grapes sourced from throughout The Great Southern, lovingly crafted by our artisan winemaker, Cody Ladwig. Choose from our Raintree Riesling, Shiraz, Sparking NV, Rose, Chardonnay, Cabernet Sauvignon, Sauvignon Blanc Semillon, and Pinot Noir. Our Spirits (Gin and Vodka), Seltzers (Forest Fruits, Blood Orange & Citrus Zing) and Ginger Beer are distilled from Cannabis sativa (hemp), harvested on Raintree. All our Cannabis Botanical Distillery products go through a 5 x distillation process, with the final result bottled and labelled by hand on the family farm. It's a labour of love well worth the long hours. Tastings not available. Our Raintree beverages are available in packs or cartons for pick up at the Dam Shop, or can be delivered to your door, when ordered online!
Advertisers prefer you to BOOK DIRECT saving them countless amounts on booking fees. CONTACT THEM DIRECTLY NOW!