In 1826 Major Edmund Lockyer arrived on the Amity, from Sydney, and founded a British military outpost. This was to stop any plans by the French to claim Western Australia.
Albany was named by Governor Stirling in 1832, at the time that political authority passed to the Swan River colony. The official postal service began in 1834 and the first town jetty was established in 1837.

The construction of the railway in 1885, between Perth and Albany brought with it more settlers and more opportunities.
The 1890's gold rush brought more settlers and prosperity. During this time many of the historic buildings on Stirling Terrace were built.
Albany was home to the only deep-water port in Western Australia, Princess Royal Harbour, until the opening of the Port of Fremantle in 1900. After this decline the town's industries became predominently agriculture and timber.
During World War 1, 1914-1918, the ships that carried the ANZAC' soldiers to Europe gathered at Albany. Albany was the last place in Australia that the soldiers saw and is therefore a prominent memorial, with the dedication of the Albany Anzac Peace Park and the pier of remembrance in 2010 a precursor to centenary commemorations planned for 2014-18.
http://en.wikipedia.org/wiki/Albany,_Western_Australia
During World War II from 1942-1945 Albany served as the US Navy submarine base responsible for safeguarding the Western Australian cities between Perth and Albany.
Atop Mount Adelaide is the Princess Royal Fortress Military Museum. It houses the Albany Barracks & The Princess Royal Battery, the Military Heritage Centre, the Ellam-Innes Collection (extensive collection of War memorabilia of the 11th Battalion and 10th Light Horse regiments), Underground Magazine, Repository Store and Caretaker's Cottage, Artillery Display, Torpedoes, HMAS Perth trail, World War II Control Bunker plus more.
On top of Mt. Clarence there is a memorial to the Desert Mounted Corps.
Albany also has many historic buildings and sites including:
Patrick Taylor Cottage (1832).
The Old Post Office (1834).
St John's Church (1841).
Albany Convict Gaol & Museum (1852).
The Residency Museum (1856).
Albany Co-op Store Museum (1870).
The Royal George Hotel (1885).
Albany Town Hall (1888).
Wesley Church (1890).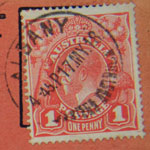 Today the city of Albany is a thriving port city home to over 30,000.
It is a significant tourist destination for Australians and International visitors.
It has great significance historically and its coastline is a place of outstanding & spectacular natural beauty.