The Princess Royal Fortress is one of Australia's best outdoor military museums.
The Princess Royal Fortress on the top of Mount Adelaide was built as a result of all the Australian states contributing money and the Imperial British Government providing guns. It was the first federal defense of Australia and it opened in 1893.
It houses the Albany Barracks & The Princess Royal Battery, the Military Heritage Centre, the Ellam-Innes Collection (extensive collection of War memorabilia of the 11th Battalion and 10th Light Horse regiments), Underground Magazine, Repository Store and Caretaker's Cottage, Artillery Display, Torpedoes, HMAS Perth trail, World War Old Fort's Cafe a Control Bunker, Kiosk, BBQ & Picnic Area, Children's Playpark, Function Centre, plus more...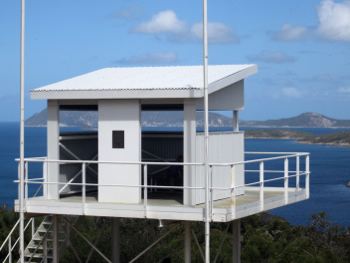 Visiting Princess Royal Fortress with three children always proves to be a delight. Children must be supervised at all times beyond certain points and this is for real. It's dangerous... but if you're careful it's a wonderful experience. Just remember to be careful, eh.
You'll start your visit at the Sentry Box by paying the entrance fee and parking in the spacious carpark. From here you can go any direction you like... stroll up the hill, explore the underground magazine, walk to the top and see the Flag Pole and Signal Mast, down the bushwalk to the Commanding Officer's House, take a break at the picnic benches and Children's Playground and check out the Military Heritage Centre.
Then onto the Naval Guns, American Singnal Lookout and view the Anti-Submarine Missiles up close.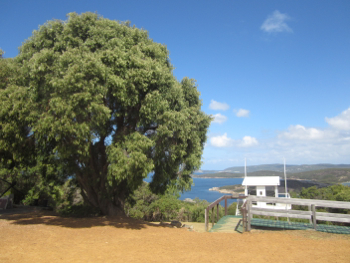 A full day of exploring the Fortress proved to be a wonderful experience for everyone...
They want to go back again tomorrow...
Princess Royal Fortress Military Museum
Forts Road, Albany WA 6330
Telephone: (08) 9841 9333
Telephone Cafe/Kiosk: (08) 9841 7136
Website: www.forts.albany.wa.gov.au
OPEN: 9am - 5pm, Seven days a week
Anzac Day 12noon-5pm
Closed Good Friday and Christmas Day