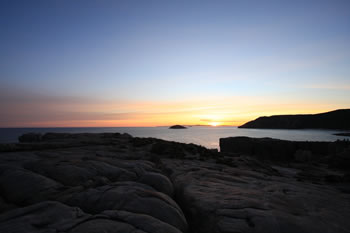 The Gap is an impressive rugged granite channel carved by the waves of the Great Southern Ocean crashing against the granite coastline forming a spectacular sheer drop of almost twenty five metres. View the MAP of Torndirrup National Park to get your bearings.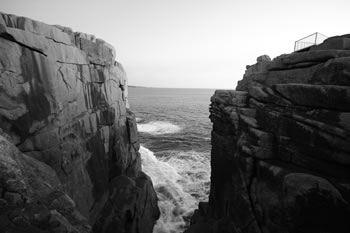 The large car park is only 100metres from the viewing platform along a winding paved track which makes The Gap and the nearby Natural Bridge Formation are easily accessible. Heed any warnings that may appear along the pathways.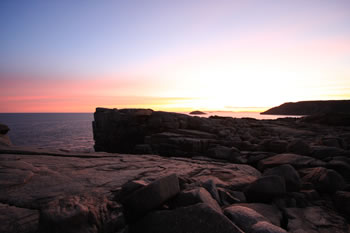 Rainbows are frequently spotted in the spray from the ocean's torrent. There are three videos below, starting with a view of the gap during a sunset, second is a video looking westward up Torndirrup Peninsula and the islands offshore.

The third is The Gap during the day, with big waves! Click PLAY to watch them:
This part of Western Australia was once connected directly to Antarctica when Australia was a part of the supercontinent Gondwana. Just a few metres away you can view the Natural Bridge formation from another viewing platform down the path.