The Wilson Inlet is the heart of Denmark, Western Australia.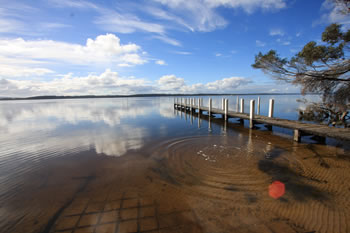 The Wilson Inlet is fed from the Denmark and Hay Rivers and is less than a kilometre south of town. Embraced by the Nullaki peninsula on the southern side, this majestic water is divided from the ocean by a sandbar which covers the opening much of the year.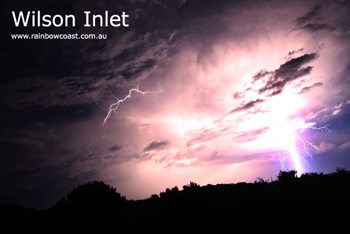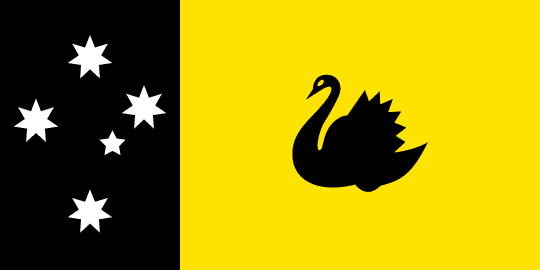 Known as Koorabup "The Place of the Black Swan" by the Noongar, the Wilson Inlet is a haven for these majestic birds which are the Icon (on the flag) of Western Australia.
The Wilson Inlet is over twenty kilometres long. Home to a variety of fish and bird life, the quiet and peaceful Inlet has many places to sit and enjoy the view.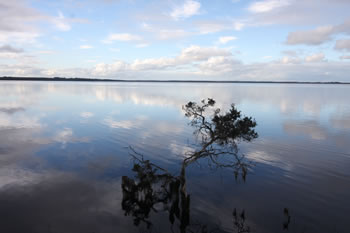 The sandbar, for most of the year, divides the inlet from the Southern Ocean (below).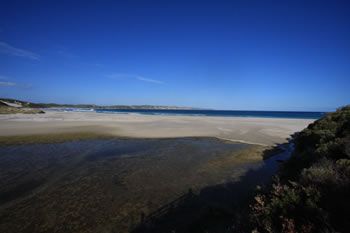 It is periodically opened by digging a channel which last occurred in mid July 2008 (opened channel photo below). Ocean Beach Lookout is great for seeing the sand-bar opened or closed offering spectacular views of the Wilson Inlet and the Great Southern Ocean.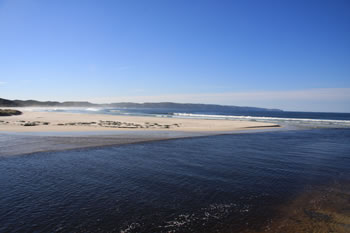 Click play below to view a video of the open channel: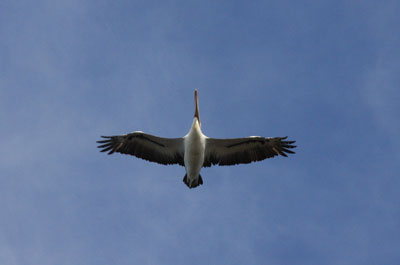 Many species of land and water birds can be seen around the Wilson Inlet including the Western Australian Pelican (above), and the Black Swans (above right). You can see a pelican flying in the video below...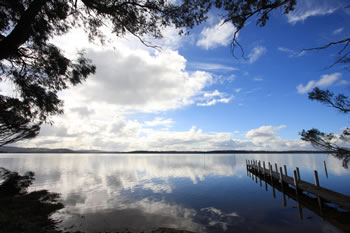 The natural biodiversity of this sanctuary should always be respected.