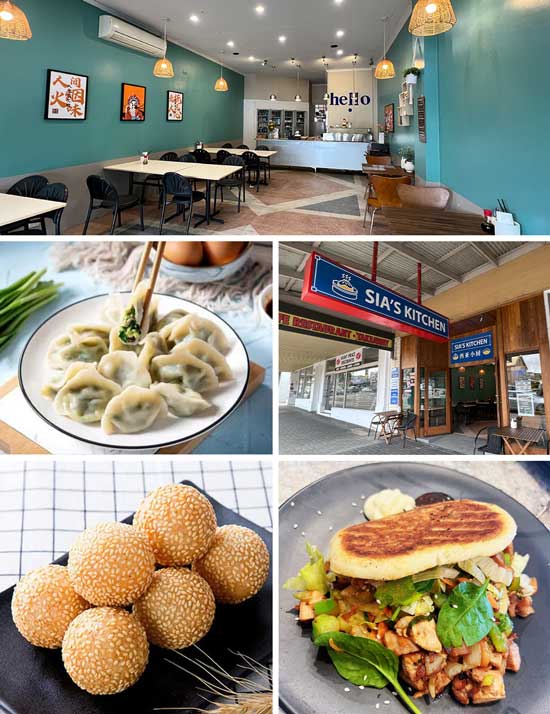 Sia's Kitchen
York Street, Albany
A cute cosy cafe, with traditional decor, offering authentic Chinese cuisine, that's full of flavour!
Traditional handmade snacks and good service is on offer at Sia's Kitchen. Choose from a range of authentic and flavourful Chinese food including handmade Steam Buns, Steamed Dumplings, Chinese Pies, Chinese Tea, Fried Rice, Rice Bowls, Soups, Noodle Meals, Rice Paper Wraps, Chinese Burgers, and a nice range of Chinese Desserts. Sia's Special Spicy Meals, such as Stinky Noodles, Mapo Tofu, Hot spicy Seafood Pot and The fish of sauerkraut are favourites. The great food, nice music and relaxed environment make this a popular Albany Eatery for locals and visitors alike. Sia puts so much care in to her food and it's proven by how delicious it is, the most authentic Chinese food in Albany. Delicious food and very accommodating for people with allergies and dietary requirements. Child-friendly · Indoor dining · Great food · Large portions · Fast and friendly service · Quick food · Lovely staff to serve you. Enjoy this clean and colourful traditional Chinese Cafe, on York Street, in the heart of Albany. OPEN Monday - Saturday 11am–3pm and 5–8pm. Sunday Closed.
This establishment prefers you to BOOK DIRECT saving them countless amounts on time and effort, and ensuring you have a place when you arrive. CONTACT THEM DIRECTLY NOW!
Where is Sia's Kitchen?
Sia's Kitchen is located at 154 York St, Albany, 6330, WA - on the South Coast of Western Australia.
---
What is the BEST way to book Sia's Kitchen?
Sia's Kitchen prefers that you book DIRECT, as it allows them to serve your needs better.
---
Where is the BEST way to book Sia's Kitchen?
If not by phone, Sia's Kitchen prefers that you book via their Website: www.bit.ly/sias-kitchen to serve you better.