Dog Friendly Locations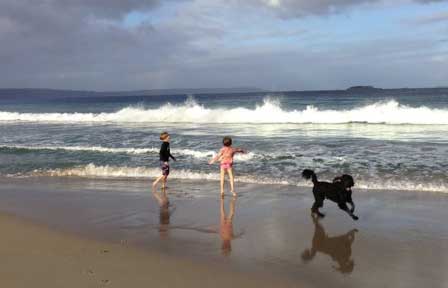 If you've brought your four legged friend with you on holiday then you will need to know when you can take them for exercise and fun!

Mostly dogs are NOT allowed, and there are places they are allowed but on their lead.
The Rainbow Coast has a high percentage of National Park, which is baited and dangerous for your dog. Best to obey the signs.
---
Woof Woof. These places are great for you and your dog! Tap the markers for information about the locations on the Map below.
What's on the map? These are the locations plotted above:
---
Other favourite TOP locations and useful places: