Favourite Biking Locations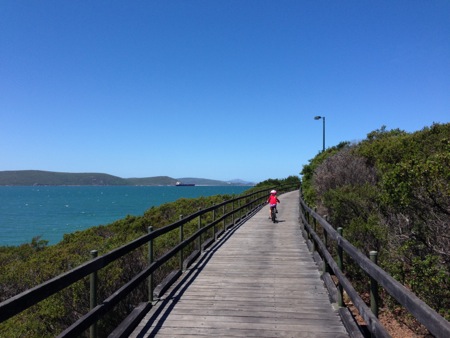 These locations are all at the start, middle or end of a biking trail, and the trail head can be easily found and accessed. The Munda Biddi Trail passes through the Rainbow Coast, so it is possible to ride the entire way along the coast.
Our favourite biking trail is the Middleton Beach Bike Trail which takes you from Emu Point along Middleton Beach to Ellen Cove, up the boardwalk around King Point past Ataturk Channel to the Historic Albany City Centre. You can get the trail from anywhere along this path.
---
Top locations along the coast to start a bike ride. Tap the markers for information about the locations on the Map below.
What's on the map? These are the locations plotted above:
---
Other favourite TOP locations and useful places: