Current Weather, coastal towns:
---
Weather in Albany
Weather in Denmark
Weather in Walpole
South Coast Seasons Calendar?
The Noongar seasons calendar which accurately describes the Seasons on the Rainbow Coast. Though it's called the Rainbow Coast, it's NOT RAINY ALL YEAR, JUST WHEN IT'S SUPPOSED TO BE!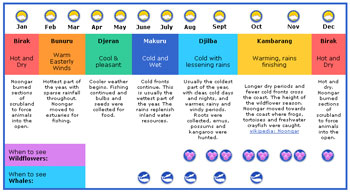 The locals know it as the best weather in Western Australia! The frequent mix of showers and sun in winter create the magical Rainbows from which the coast gets its name.
The strength of nature is ever present, with a landscape dominated by waterways, wind and wilderness. Click to see more about the SEASONS of the Rainbow Coast.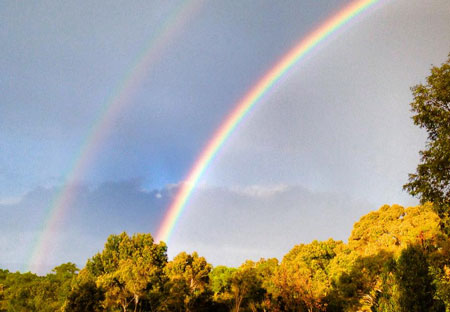 The Rainbow Coast is in one of only six regions in the world that have a wet winter / dry summer climate. (They call this Mediterranean-style, but we call it home!)
Detailed Current South Coast Weather Information:
Australian Bureau of Meteorology:
Albany Area Warnings & Forecasts
The Australian Bureau of Meteorology has accurate weather warnings on it's website.
The Rainbow Coast
The Tourism Australia group has changed the designation for the South West Coast and is newly referred to as The Great South West Edge. The Visitors Centre calls it the Wilderness Coast, but everyone knows it as the Rainbow Coast - so be sure to remind everyone what it's really called!!!