Forests of the Denmark Region:
Denmark is the place where the Forest meets the Sea. Beaches and forests co-exist, interspersed with ancient rock formations.
The straight, tall Karri trees love the area. You'll know you're in Denmark when you pass into these silvery giants.
At the western end of the region is the Valley of the Giants Treetop Walk and Ancient Empires Walk.
Tree-lined shores
Forests line the shore of the Denmark River. Walk the route the original explorers took along the Mokare Heritage Trail. The trail takes you amongst the karri and paperbark trees which line the banks of the Denmark River to the rivermouth where it empties into the Wilson Inlet.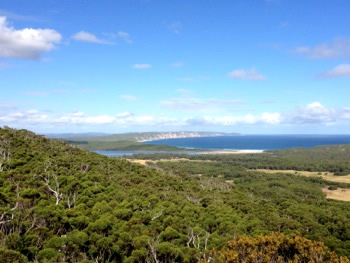 Above, the forests of Denmark from Monkey Rock Lookout. Below Harewood Forest Walk, Scotsdale, Denmark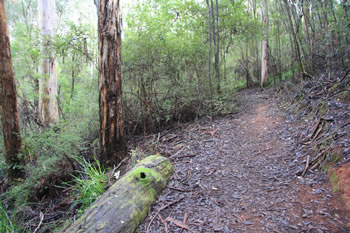 Harewood Forest is located along the Scotsdale Road Tourist Drive. This delightful trail through the karri trees allows you to learn the history of the logging industry (via small signs) as you go!