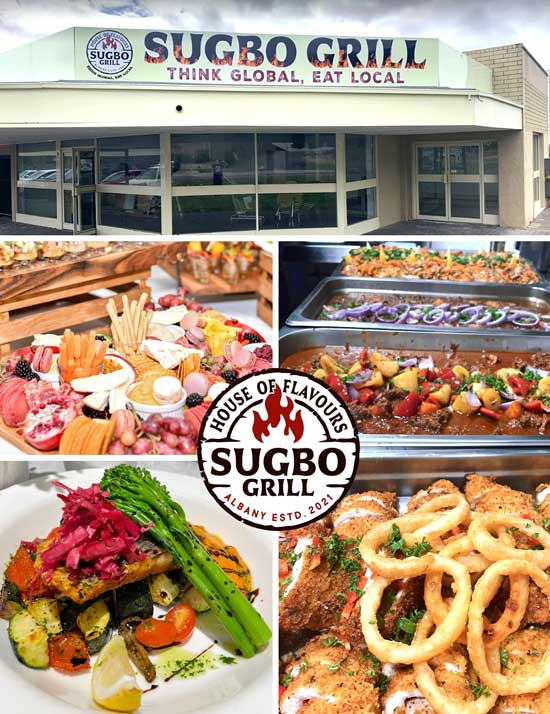 Subgo Grill TakeAway
Choose from a great range of flavourful take away food, for lunch and dinner, to enjoy at home or out and about!
Our mission is to make customers happy by offering the best food and service. Right beside the famous Dog Rock, you get a lot for your money, the service is fast and the prices are very reasonable. Enjoy the delicious food that is served in the bright, clean restaurant next-door, as a Takeaway! Full of authenticity and genuine love Dexter, his wife June and their team provide a friendly and down to earth vibe. Choose from a great range of flavourful food, for lunch and dinner. House favourites include Chicken Inasal, Pork Spareribs, Beef Pasta, Seafood Mix, Barramundi Fillets and veg Pasta. Our Classics include Parmi, Porterhouse Steak, Surf and Turf and we have a good mix of entrées and desserts. There are both Gluten-Free and Vegetarian options. There is a great variety of choice on the menu and the fresh food has great flavours. The helpful staff always have a smile waiting! There is parking outside. OPEN FOR TAKEAWAY Monday - Saturday: 11am
Advertisers prefer you to BOOK DIRECT saving them countless amounts on booking fees. CONTACT THEM DIRECTLY NOW!