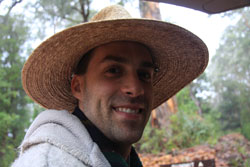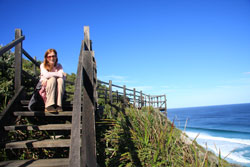 A family of four, who came for a tour, took a breath of the southern most air.
We looked all around from the sky to the ground,
heard the sea on the breeze as it rustled the trees.
Well, we knew it was right on the very first night, for the rainbows had put us at ease.