The Gap broke from Antarctica
The Gap is an impressive rugged granite channel carved by the waves of the Great Southern Ocean crashing against the granite coastline forming a spectacular sheer drop of almost twenty five metres. View the MAP of Torndirrup National Park to get your bearings.
Green Islands sit just offshore to the south-west and give a stunning backdrop to this ancient coastline.
The large car park is only 100metres from the viewing platform along a winding paved track which makes The Gap and the nearby Natural Bridge Formation are easily accessible. Heed any warnings that may appear along the pathways.
Rainbows are frequently spotted in the spray from the ocean's torrent.
This part of Western Australia was once connected directly to Antarctica when Australia was a part of the supercontinent Gondwana.
Just a few metres away you can view the Natural Bridge formation from another viewing platform down the path.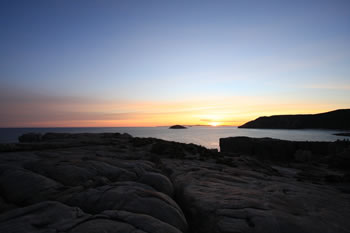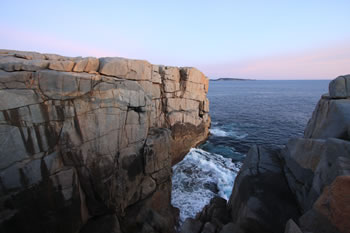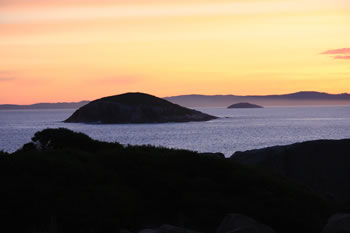 Delicious food with a view: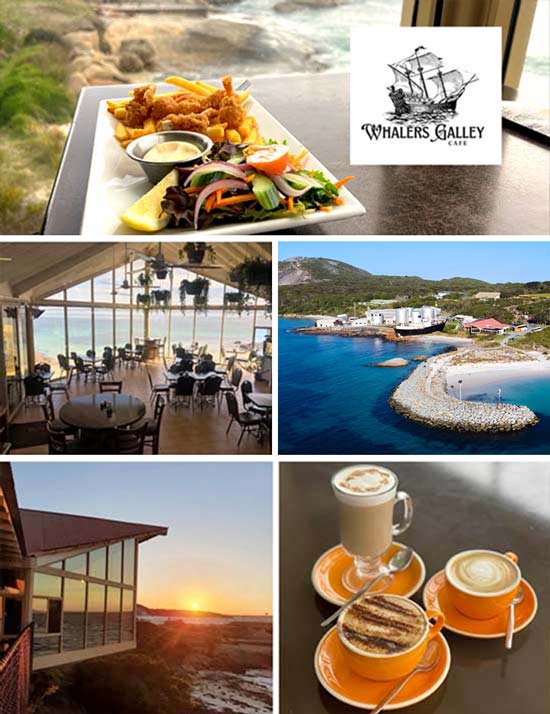 Whalers Galley Cafe
Drop in when you're in the Torndirrup National Park!
Dive into a culinary paradise with breathtaking views and indulge your senses at our hidden gem nestled within Torndirrup National Park. Discover the magic of our cosy café, offering panoramic floor-to-ceiling windows that showcase mesmerising vistas of King George Sound. Our menu delights in local seafood specialties, delicious light meals, and tempting treats like milkshakes, sundaes, and homemade cakes. Experience the sublime taste of locally roasted Naked Bean coffee, perfectly crafted for your pleasure. Relax and enjoy breakfast, lunch, or afternoon tea on our delightful dining deck, where each bite is complemented by the rhythmic sound of crashing waves. Before or after exploring the historic Whaling Station Museum, Natural Bridge, The Gap, Jimmy Newells Harbour, Frenchman Bay, Misery Beach, Stony Hill or the Blowholes, let us be your gastronomic haven, where a memorable meal awaits amidst nature's embrace. Dine-in or take away, we're open every day from 9am until 4pm. Come join us and experience the perfect blend of culinary excellence and breathtaking surroundings.
Videos of The Gap
---
The below video is a close up of the rock face of The Gap during the day, with big waves crashing against the granite walls of the Gap! Click PLAY to watch now: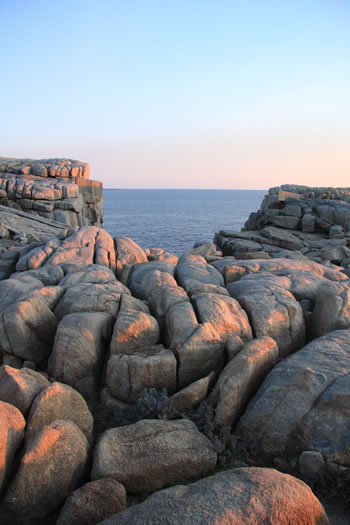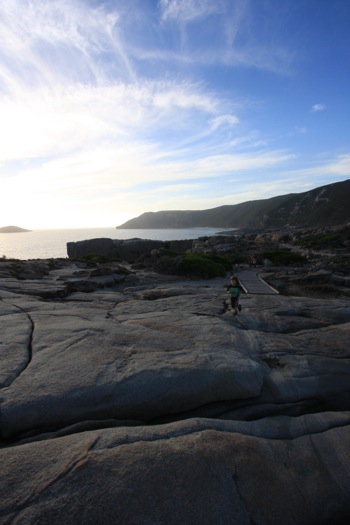 Map to The Gap
The Gap is in Torndirrup National Park accessible from Albany via Frenchman Bay Road. There are limited facilites at The Gap but plenty of parking and easy, sealed walking paths and viewing platforms.
Situated on the Torndirrup peninsula which shelters Albany from the Great Southern Ocean, Torndirrup National Park has some of the Rainbow Coast's most extraordinary natural features. Tap the markers for information about the locations on the Map below.
What's on the map? These are the locations plotted above:
Torndirrup National Park Attractions:
Attractions in Albany and surrounds:
Accommodation in Albany Australia: