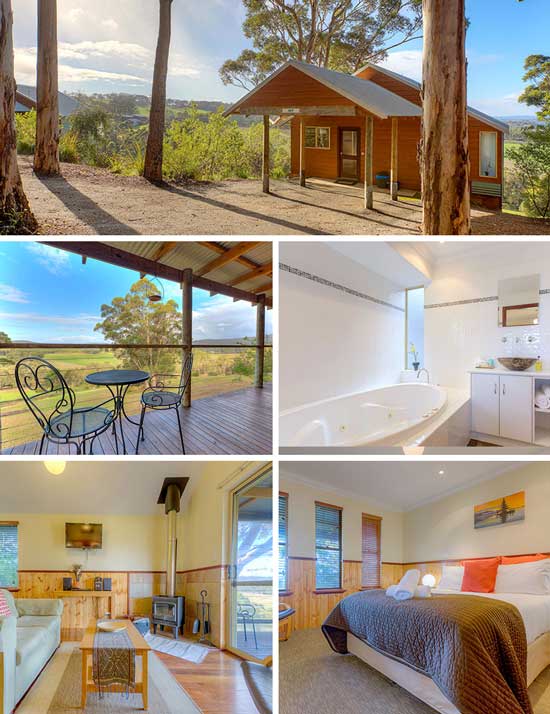 Karma Chalets
Luxury Meets Tranquility: Immerse Yourself in Exquisite Comfort at Karma Chalets.
Unwind in pure luxury at our self-contained chalets, designed for an unforgettable holiday. 'Joy' and 'Zen' are enchanting retreats for two, featuring a private balcony, spacious living area, and a two-person spa. 'Destiny' is designed for couples or small families, and offers sophisticated charm with two bedrooms and bathrooms. Each chalet boasts a fully equipped kitchen, reverse cycle air conditioning, entertainment amenities, and a cosy wood fireplace. Enjoy awe-inspiring misty dawns from the balcony, surrounded by peaceful wildlife. Karma Chalets, renowned for award-winning accommodation, provides a secluded haven with private balcony and BBQ facilities, just 5km from Denmark Town. Experience luxury amidst nature's giants. Our warm hosts ensure an exceptional stay. Contact us or book online for an extraordinary experience.
Advertisers prefer you to BOOK DIRECT saving them countless amounts on booking fees. CONTACT THEM DIRECTLY NOW!