Forsyth Bluff gives a wonderful view out over the top of the bluff, only metres from the car park. The road to Forsyth Bluff is an unsealed bitumen road in the West Cape Howe National Park.
Care must be taken if you descend towards the water line as the great Southern Ocean is prone to very large waves and surges, which have been known to pull people out to sea.

Stay CLEAR of the waterline at all times. Your safety is your responsibility.
This eastern most end of the National Park is rugged with large waves and waist to head high heathland. There are tracks through the heathland, but care should be taken. Proper hiking shoes are necessary.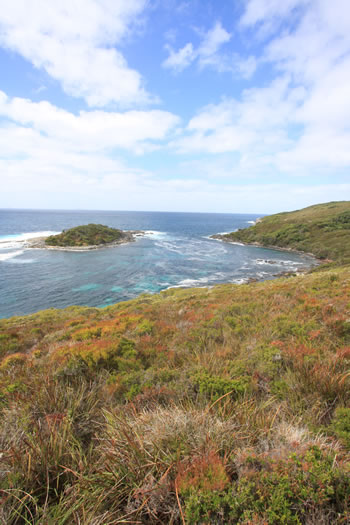 Torndirrup National Park Attractions:
Attractions in Albany and surrounds:
Accommodation in Albany Australia: