Broke Inlet, D'entrecasteaux National Park
Broke Inlet is located approximately 40km west-northwest of Walpole along the South Western Highway and Broke Inlet Road. It's wind-swept shoreline is an amazing sight to behold.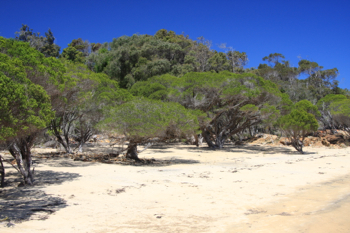 Broke Inlet is a remote location and does not have any facilities available for visitors so be sure to bring food and water with you.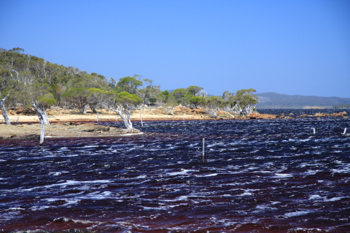 Broke Inlet is beautiful because of the red-earth at the bottom of the Inlet. As you can see it's a spectacular sight. We wonder how the trees cope with the wind.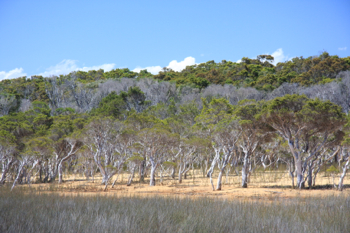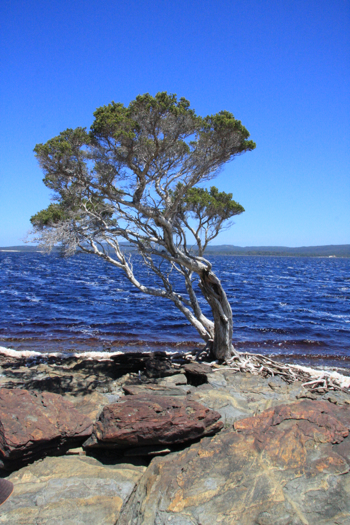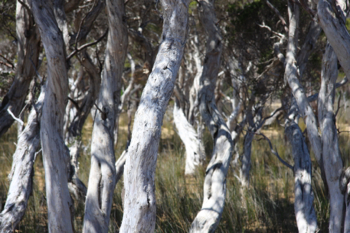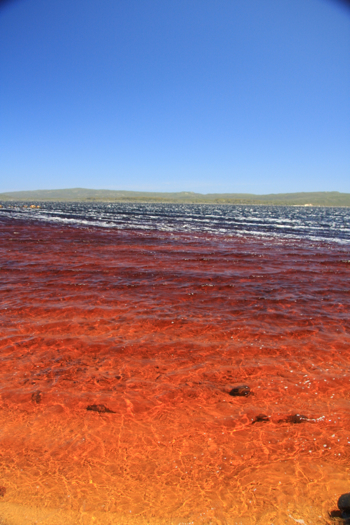 Walpole and surrounds:
Other attractions in the Walpole-Nornalup National Park:
Accommodation in Walpole?