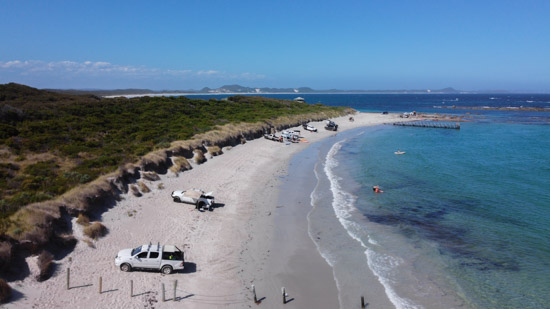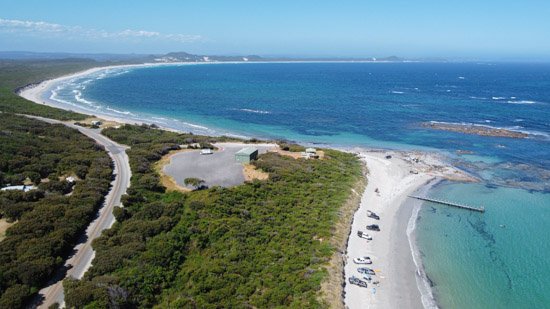 Only thirty kilometres east of Walpole you can encounter Peaceful Bay. Set on the Great Southern Ocean on the eastern side of a headland, the coast is raw with beaches that stretch from west to east.
Peaceful Bay beach is split in two by the Irwin Inlet as it discharges into the ocean. Sand dunes abound.
Many four-wheel drive tracks grant access through the National Park, and people from around the world come to visit the wildflowers of the region during wildflower season.
Located in the Denmark Shire, Peaceful Bay is a popular camping destination for Western Australian Tourists.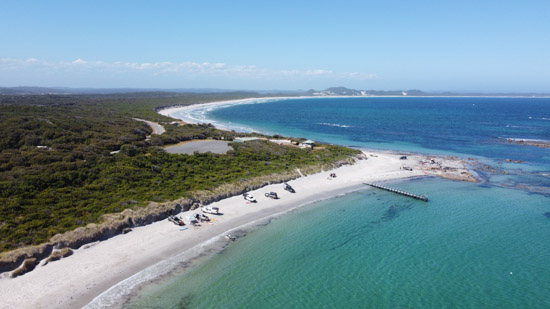 Peaceful Bay is secluded and the beach wraps around the headland offering plenty of space for enjoying the water. Follow all signs and directions to stay safe!
We took our Subaru Forester AWD along the beach to where the Irwin Inlet discharges into the ocean. Truly a magnificent place to spend the afternoon.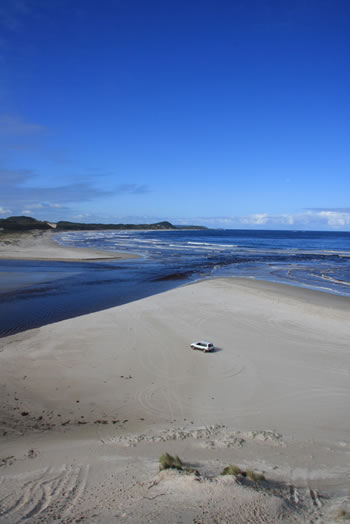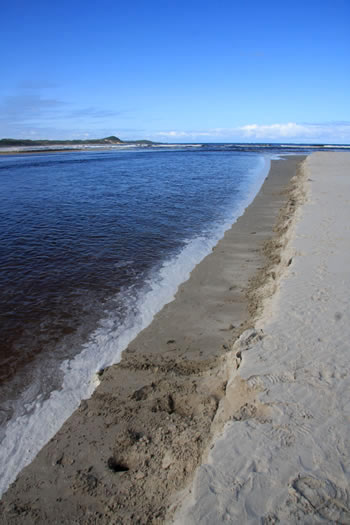 Walpole and surrounds:
Other attractions in the Walpole-Nornalup National Park:
Accommodation in Walpole?