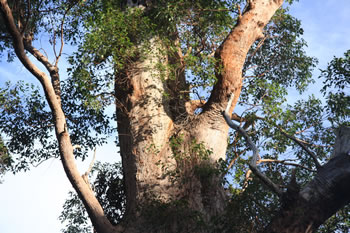 This Giant Tingle Tree is special because it the oldest living eucalypt in the world it is THE Giant Tingle.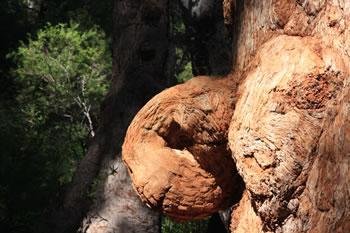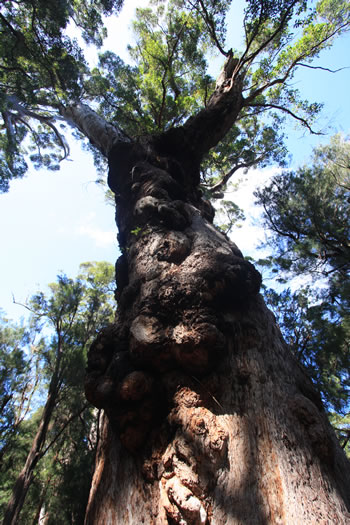 Winding through this wilderness on a well kept and paved track makes the walk easy.
It is a 800 metre walk from the forested car park, to the Giant Tingle Tree and back again. It is a gradual descent to the home of the Giant Tingle, and a gradual ascent on the return journey, as you wind your way through the ancient canopy of tingle and karri.
Benches are placed at intervals with nooks for relaxing along the way. The large buttresses which spread from the base of the trees are tremendous.
Where is the Giant Tingle Tree?
Scroll down for a map.
Beautiful, this giant and majestic tree is worth the walk. A boardwalk protects the tree and allows visitors the chance to see it's massive trunk close up.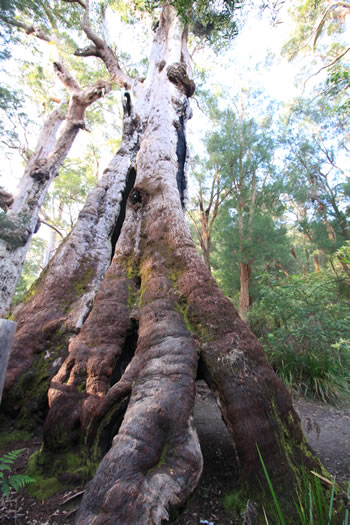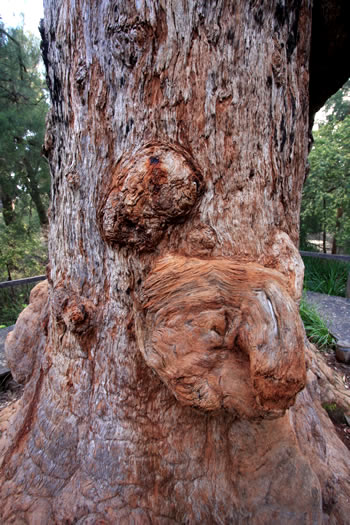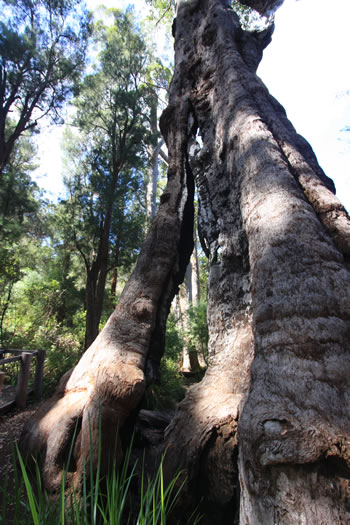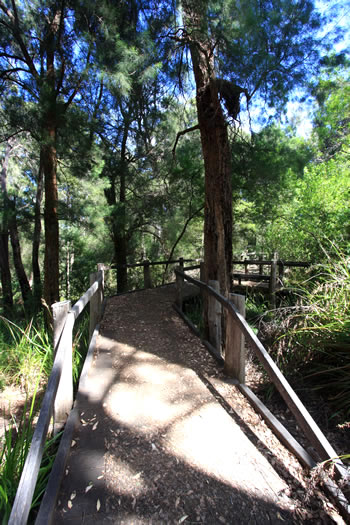 Giant Tingle Tree Map Tap the markers for information about the locations on the Map below.
What's on the map? These are the locations plotted above: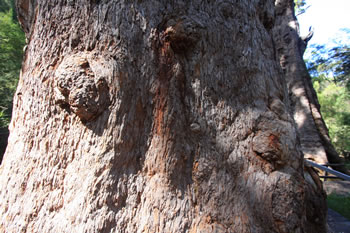 Giant Tingle Tree
This Giant Tingle Tree is special because it the oldest living eucalypt in the world. It is an 800 metre walk from the car park to the Giant Tingle and back. Visit
Giant Tingle Tree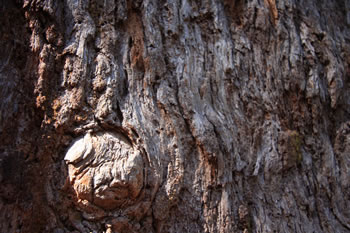 The Bibbulmun Track crosses the path of the Tingle, as it winds it's way through the Walpole Region. Walkers can take advantage of the amenities including shelter from the rain.
Facilities at the car park include toilets and several information boards with interesting information. The car park is spacious and is nestled within the trees.
There is much to explore in the Walpole - Nornalup National Park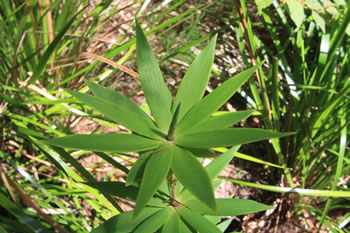 Access is via a wooden boardwalk around the base of this Queen of Trees. This is an opportunity to explore this wilderness, learning as you go. The signposts have great information about the flora and fauna of this native forest of the south coast.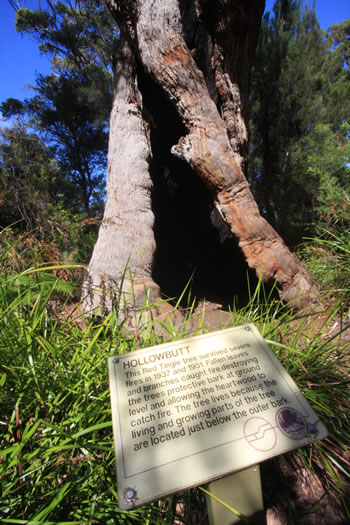 This Hollowbutt sign explains how the heartwood is burned from the trees and how the outer layer sustains these giant trees. Amazing!
Walpole and surrounds:
Other attractions in the Walpole-Nornalup National Park:
Accommodation in Walpole?