Visitors Information for the following locations can be found on our website:
Official, but privately owned, Visitors Centres: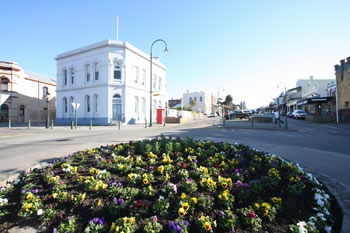 Official Albany Visitors Centre
Old Railway Station, Proudlove Parade
Albany WA 6330
The Albany Visitor Centre is located in the Old Railway Station at the bottom of the hill (to the left) when facing King George Sound.
Outside stands the Southern Terminus of the Bibbulmun Track which winds it's way to Perth.
Information: +61 (0)8 98419290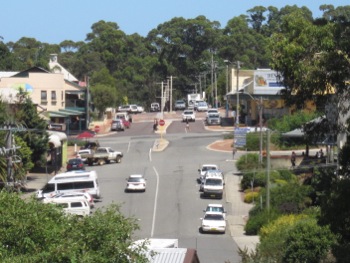 Official Denmark Visitors Centre
73 South Coast Highway
Denmark. WA 6333
The Denmark Visitor Centre is located 500 metres west of the Denmark town centre at 73 South Coast Hwy, on the intersection of Ocean Beach Road.
Open 7 days a week from 9am to 5pm (except Christmas Day).
Tel: (08) 9848 2055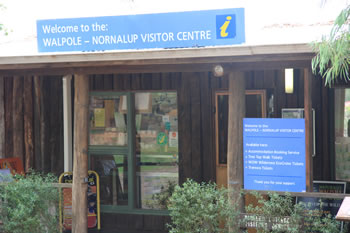 Official Walpole-Nornalup Visitors Centre
South Coast Highway,
Walpole WA 6398
The Walpole-Nornalup Visitors Centre is located along the South Coast Highway nestled amongst the trees.
Picnic Tables, Toilets and local places to eat are easily accessible. Top notch.
Tel. (08) 9840 1111
The Department of Parks and Wildlife
The national parks are the responsibility of the Dept of Parks and Wildlife who have the lead responsibility for protecting the State's environment on behalf of Western Australians. There are many ways to support their stewardship including being aware of your environmental impact while visiting the National Parks. We also recommend their little Bushbooks to gain knowledge about the area and its diversity, which you can buy online from their website.
As a family, we found the objectives of the Dept incredibly inspiring, and hope that this website supports them in: Conserving Bio diversity, Promoting Environmentally Sustainable Practices, in Creating a World-Class Parks System, Protecting the Environment and Maintaining Community Involvement in these issues. We also were touched by their eighth objective which truly exemplifies the organisation as being aware: "Fostering a Positive Work Culture of Trust." We are truly blessed to have them.
Current Weather on the Coast
---
Weather in Albany
Weather in Denmark
Weather in Walpole