Rockwood Trail, Mt Frankland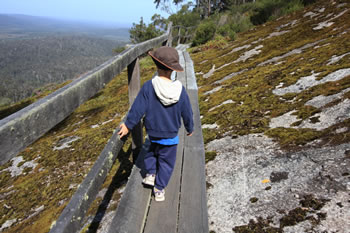 The Rockwood Trail is a unique trail around the bast of Mount Frankland. Starting at the feet of massive karri trees near the carpark you will see the sign pointing right along a path beneath the summit.
This is Rockwood Trail. The undulating path takes you almost immediately amongst the towering Karri surrounding Mt Frankland. View the Rockwood Trail Map, below.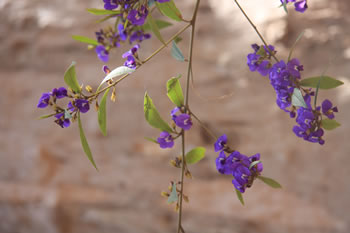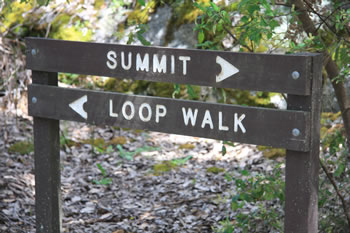 Rockwood Trail is the 'Loop Walk', and again it's definitely a hike, so bring water and wear appropriate footwear. Follow the signs.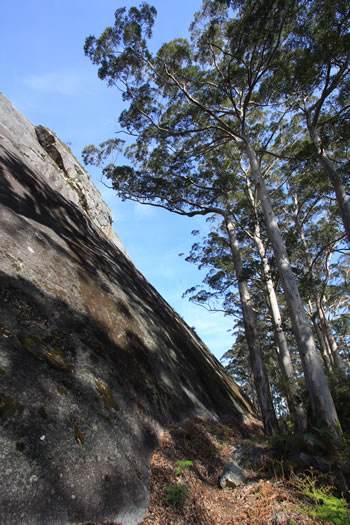 Rockwood Trail is definitely a strenuous hike, hiking gear is essential. It is a 1.5k loop around the base on an undulating path amongst the trees.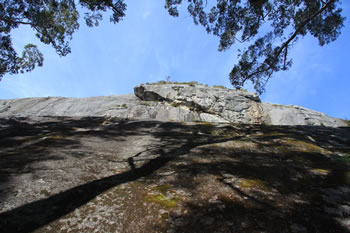 Not NEARLY as easy as the hike to the summit, which is only a matter of a few hundred meters, this hike is a HIKE, take it only if you are prepared.
It takes you around the base of Mount Frankland, which you will see above you much of the way.
Need a map?
See the Mount Frankland Map for an up-close view of the walkking path with markers to give you some perspective on the distance you need to walk. It's really a nice hike to the summit.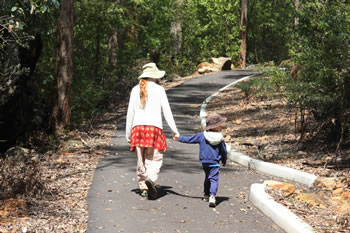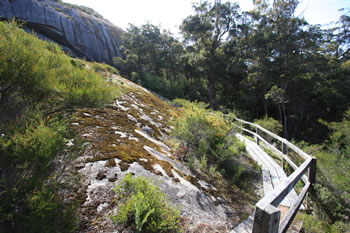 The trail loops around the summit ending in a boardwalk.
From here you adjoin the paved pathway leading down to the carpark.
The views of the countryside are fantastic.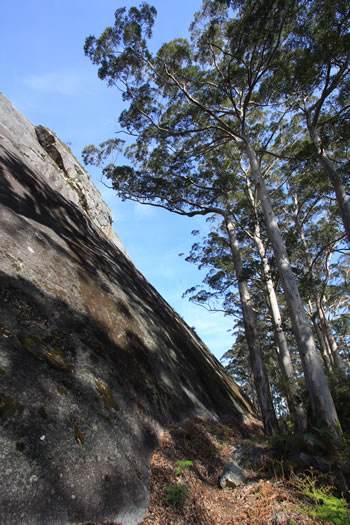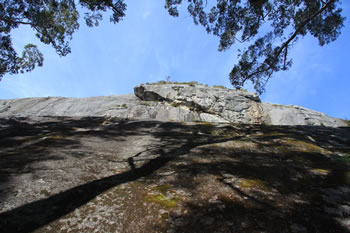 Walking beneath Mount Frankland is an experience! The trees stretching into the sky are still dwarfed by the massive peak of Mount Frankland.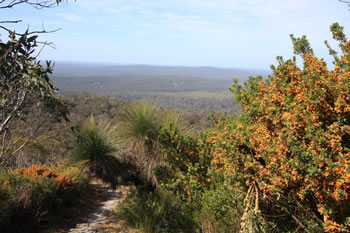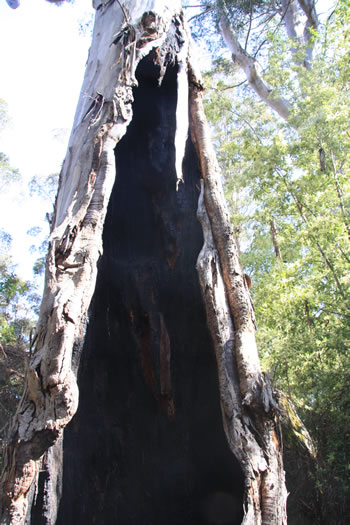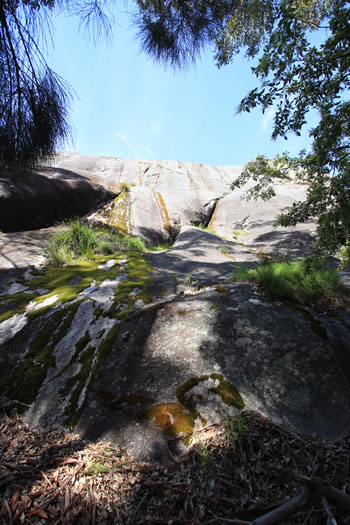 The Hike
Again, this is not a stroll but a hike through the forest and is physically exerting. Once you walk all the way around the summit you can descend the mountain and be back in the carpark and amenities within a short space of time. The EASIER WALK is the summit. Definitely easier is the walk to the summit of Mount Frankland. Proper hiking attire is still recommended.
Tap the markers for information about the locations on the Map below.
What's on the map? These are the locations plotted above: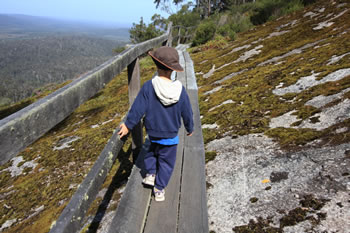 Rockwood Trail at Mt Frankland
Walk amongst the towering Karri trees around Mount Frankland. Visit
Rockwood Trail at Mt Frankland
Walpole and surrounds:
Other attractions in the Walpole-Nornalup National Park:
Accommodation in Walpole?