At Sappers Bridge the sign reads:
"Re-built October 1982 for the National Parks Authority by 22nd Construction Squadron RAE following flood damage January 1982"
Set with gigantic logs, this bridge appears out of nowhere at the intersection of two dirt tracks in the middle of the Walpole Wilderness Area.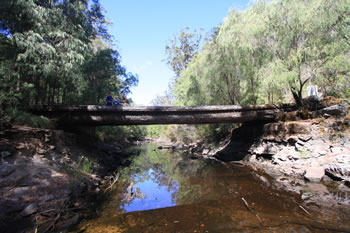 Walpole - Nornalup National Park is filled with Karri and Tingle Forests. Looking at the size of the bridge, it puts into perspective how big and powerful these trees actually are, to so casually carry the burden of our rumbling vehicle. The 'Sappers' were ingenious to build this structure with only the materials they had to hand. Impressive!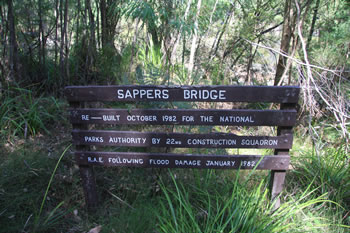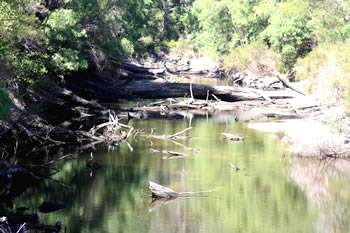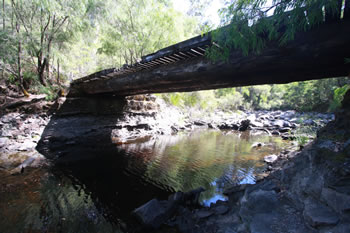 Walpole and surrounds:
Other attractions in the Walpole-Nornalup National Park:
Other National Parks near Walpole: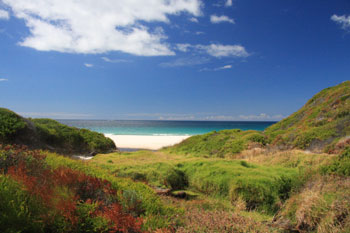 Camping Nearby
There are several places to camp along the south coast, Albany, Denmark and Walpole. Here you'll find some helpful information about camping down south! Visit
Camping Nearby

Stay in Walpole
An inspiring selection of quality accommodation of all types. Friendly service. Choose from a variety of great accommodation in and around Walpole, WA. Find Accommodation in Walpole! Visit
Stay in Walpole