Ataturk Channel
Attaturk Channel or Attaturk Entrance is a wide, deep water channel connecting King George Sound to Princess Royal Harbour, allowing large ships access to the heart of Albany.
The channel itself is navigable year round thanks to Point King Lighthouse. King George Sound is occasionally used as an anchorage for large ships awaiting pickup at the port.
The port, located in Princess Royal Harbour is completely sheltered and is commonly visited by cruise ships from the eastern states or from the west, by ships likely arriving from Fremantle.
In 1985 the channel was renamed in a reciprocal agreement with Turkey, who named the landing place of the ANZAC Troops, Anzac Cove. Scroll below for the Ataturk Memorial.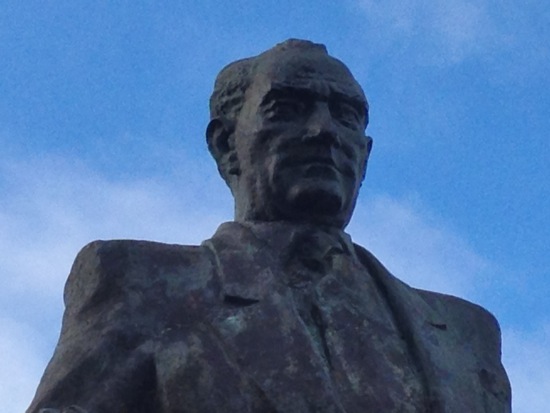 Mustafa Kemal Ataturk Memorial
The first president of Turkey, Mustafa Kemal Ataturk's legacy is incredible. (read more on Wikipedia.)
His statue overlooks the channel above Point King.