Boiler Bay Beach, Albany
Less than 25km from Albany Town Centre the most recent National Park, Gull Rock National Park boasts some of the most beautiful white stretches of beaches along the King George Sound and Oyster Harbor including Boiler Bay Beach and Ledge Beach.
To get here, take the Lower King Road north from Albany which turns into Nanaraup Road. Turn right on Gull Rock Road and follow the signs into the National Park.

Shipwreck!
Boiler Bay, the first bay around the point from Mt Martin Botanic Park encompases Ledge Beach which is a beautiful secluded walking and fishing beach just outside of Albany City easily accessed via Ledge Beach Road.
Boiler Bay and Ledge Beach in Gull Rock National Park is home to the Shipwreck Awhina which you can see sticking up from the seabed. There is a well marked walking trail to Boiler Bay when you arrive at Gull Rock National Park, AlbanyBoiler Bay is a beautiful eample of the south coast coastline. The views into King George Sound over Michaelmas Island, Breaksea Island and Flinders Peninsula make this a destination not to be missed if you're on the north east of Albany.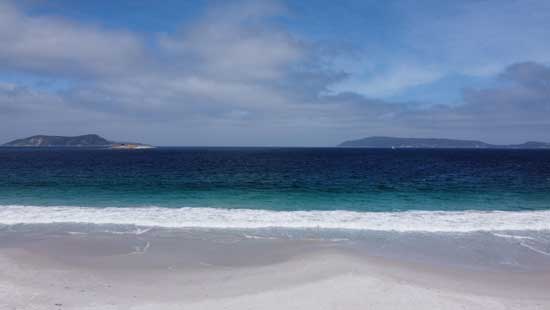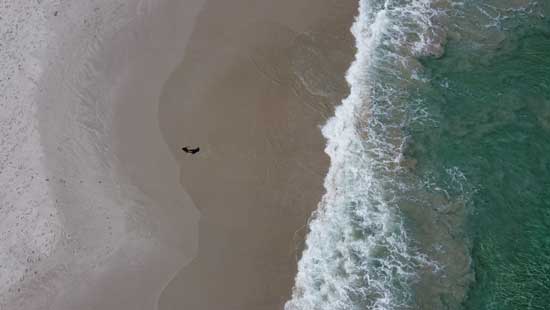 Ledge Beach
From the beach it is possible to swim out to the shipwreck, and along the headland is a popular area for snorkelling when the conditions are right.
From Ledge Beach, below the waves of Boiler Bay, you'll often be able to see the top of the Awhina Shipwreck.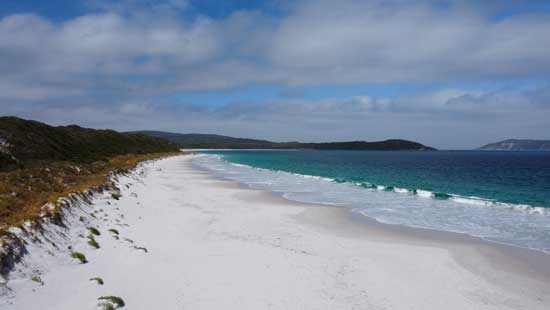 Gull Rock National Park Attractions & Information:
Attractions in Albany and surrounds: