Wildlife
on the South Coast of Western Australia
The wildlife along the Rainbow Coast is as diverse as the countryside. One of the top six areas in the world for bio-diversity, this southern most coast is a wildlife wilderness. There are even several species of birds and animals which can be found no where else on earth.
The Black Swan of Western Australia makes it's home along the waterways surrounding the Wilson Inlet in Denmark, along with the Western Australian Pelican (soaring overhead), the Blue Wren is the symbol of Denmark and their bright blue feathers can be seen from most windows in the region.
This little fellow was stuck between two boards of the bibbulmun track just above the Shelley Beach hang gliding platforms. Chasing snails I supect. He was grateful to be freed.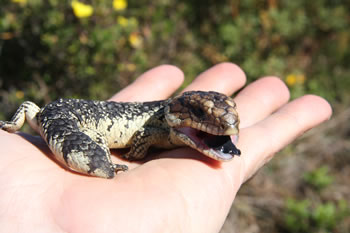 Additional resources for visiting the south coast:
Rainbow Coast Regions: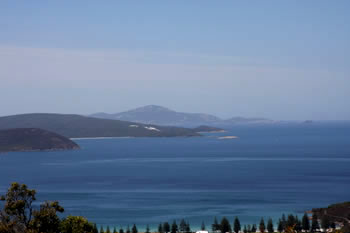 Albany Region
The Albany Region of Western Australia is a land of mountains and waterways. An amazing region to explore. Visit
Albany Region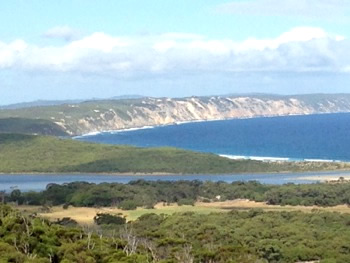 Denmark Region
The Denmark Region is gorgeous. Trees, hills, beaches, rocks, wildlife around the river and the inlet. Visit
Denmark Region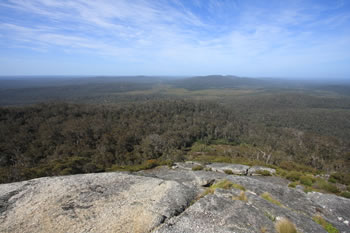 Walpole Region
Walpole is the western end of the Rainbow Coast and is surrounded by National Park and forested wilderness. Visit
Walpole Region
Main Attractions on the Coast: