Jimmy Newells Harbour, in Torndirrup National Park is a tranquil little bay not far from The Gap, Natural Bridge and Stony Hill. See the Map of Torndirrup National Park for the exact location.
The lookout provides a breathtaking view of the harbour and great southern ocean. The turquoise waters are a stunning contrast to the green heathland and boulders surrounding the harbour.
There is some controversy about the name of the harbour. There are two 'sides' to the issue: one claiming that the name is Jimmy Newell's Harbour (referring to a lime burner who worked in the area), the other claims it is Jimmy Newells Harbour named after a seaman who took shelter in the harbour after a storm.
Either way, it's a beautiful place to visit while you are exploring Torndirrup National Park.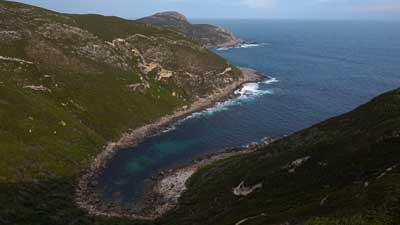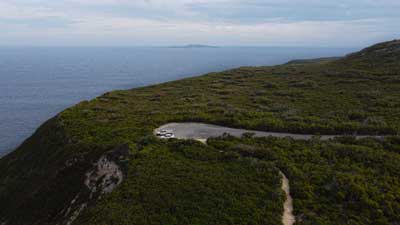 Video of Jimmy Newells Harbour
Torndirrup National Park Attractions:
Attractions in Albany and surrounds:
Accommodation in Albany Australia: