Jimmy Newells Harbour, in Torndirrup National Park is a tranquil little bay not far from The Gap, Natural Bridge and Stony Hill. See the Map of Torndirrup National Park for the exact location.
The lookout provides a breathtaking view of the harbour and great southern ocean. The turquoise waters are a stunning contrast to the green heathland and boulders surrounding the harbour.
There is some controversy about the name of the harbour. There are two 'sides' to the issue: one claiming that the name is Jimmy Newell's Harbour (referring to a lime burner who worked in the area), the other claims it is Jimmy Newells Harbour named after a seaman who took shelter in the harbour after a storm.
Either way, it's a beautiful place to visit while you are exploring Torndirrup National Park.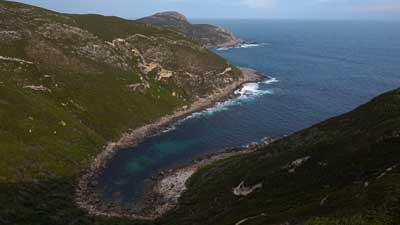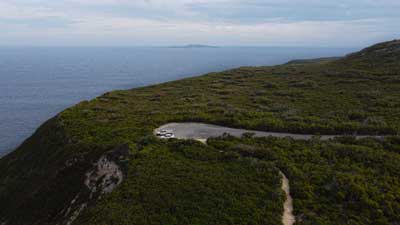 Delicious food with a view: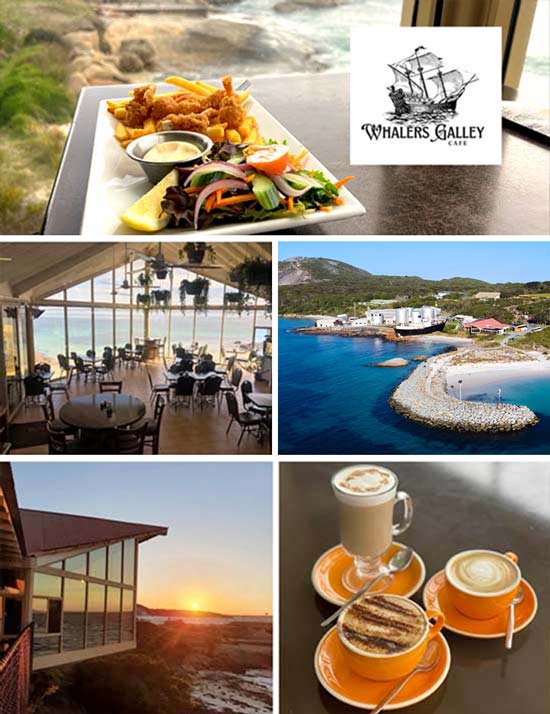 Whalers Galley Cafe
Drop in when you're in the Torndirrup National Park!
Dive into a culinary paradise with breathtaking views and indulge your senses at our hidden gem nestled within Torndirrup National Park. Discover the magic of our cosy café, offering panoramic floor-to-ceiling windows that showcase mesmerising vistas of King George Sound. Our menu delights in local seafood specialties, delicious light meals, and tempting treats like milkshakes, sundaes, and homemade cakes. Experience the sublime taste of locally roasted Naked Bean coffee, perfectly crafted for your pleasure. Relax and enjoy breakfast, lunch, or afternoon tea on our delightful dining deck, where each bite is complemented by the rhythmic sound of crashing waves. Before or after exploring the historic Whaling Station Museum, Natural Bridge, The Gap, Jimmy Newells Harbour, Frenchman Bay, Misery Beach, Stony Hill or the Blowholes, let us be your gastronomic haven, where a memorable meal awaits amidst nature's embrace. Dine-in or take away, we're open every day from 9am until 4pm. Come join us and experience the perfect blend of culinary excellence and breathtaking surroundings.
Video of Jimmy Newells Harbour
Torndirrup National Park Attractions:
Attractions in Albany and surrounds:
Accommodation in Albany Australia: