Anvil Beach is a beautiful beach on the southern side of Nullaki Peninsula on the Great Southern Ocean. It has white sand and a fresh sea breeze, constant surf and plenty of space.
The Nullaki Peninsula is the southern boundary of the Wilson Inlet. From Anvil Beach there are spectacular views west past William Head and out over the southern ocean.
Located south of Denmark, take the South Coast Hwy East towards Albany. Turn right on the Lower Denmark Road and immediately right again on Eden Road.

Anvil Beach is plotted on the Map of Denmark and the Wilson Inlet to help you get your bearings.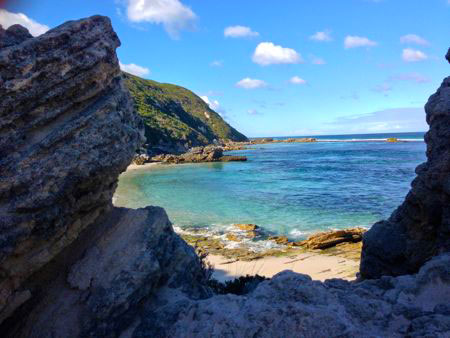 Safety: BE VERY CAREFUL IF YOU SWIM HERE. Extra large waves and rips are VERY common to this area. Watch children at all times.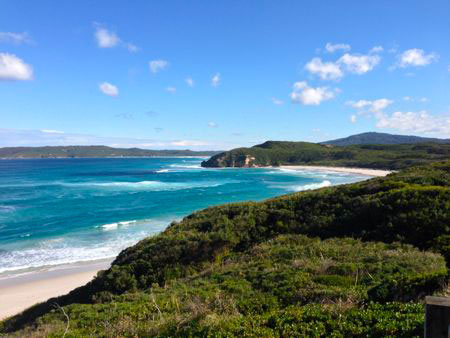 Anvil Beach wraps around a headland and curves in a wide arc along the bay. It also extends to the east over a rocky headland to the other side of Anvil Beach.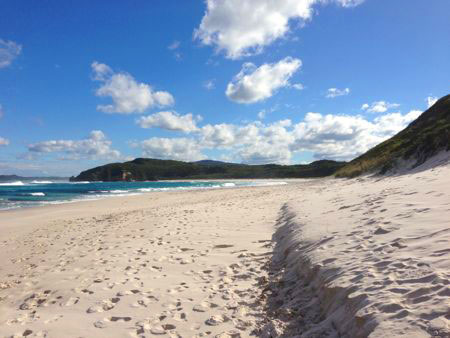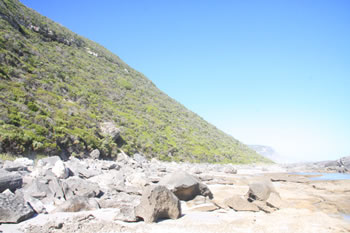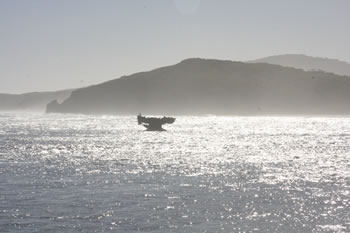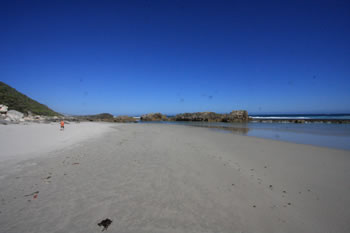 The stairs down to Anvil Beach are steep and sandy.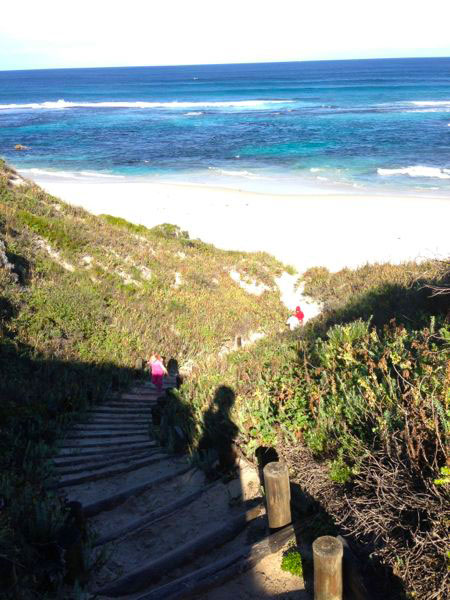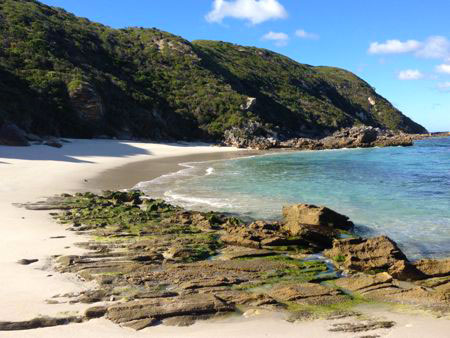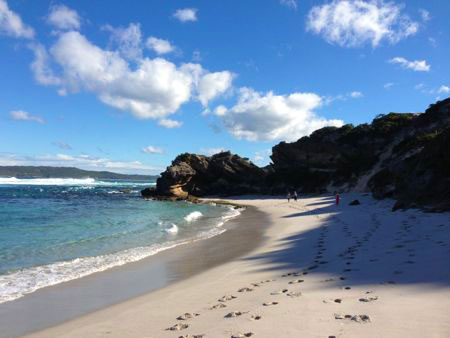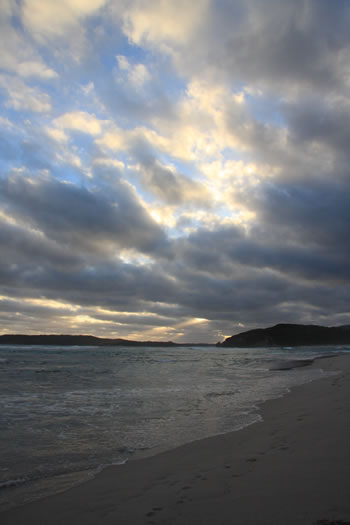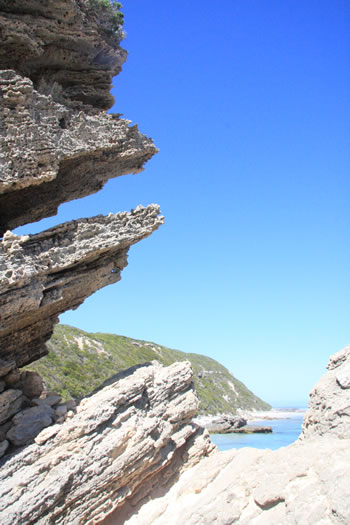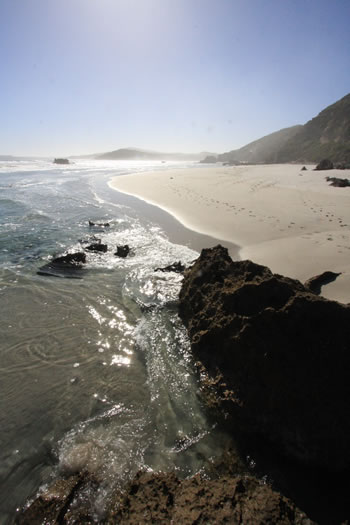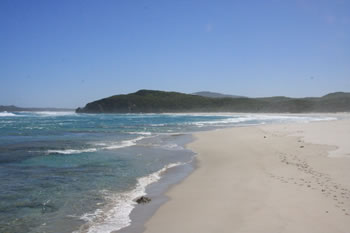 Anvil Beach is a beautiful example of the wild western australian coastline with rugged cliffs and heathland, plus beautiful white sandy beaches.
Attractions in Denmark and surrounds: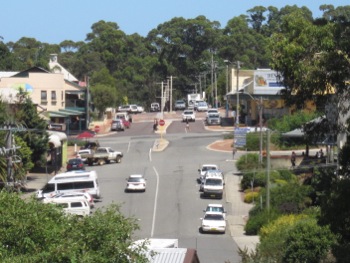 Denmark Accommodation
An inspiring selection of quality accommodation of all types. Friendly service. Choose from a variety of great accommodation in and around Denmark, WA. Find Accommodation in Denmark NOW! Visit
Denmark Accommodation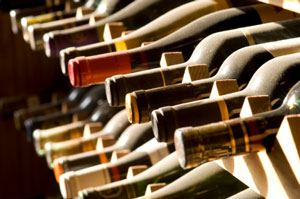 Denmark Wineries
Denmark Wineries and Vineyards to visit while on holiday along the Rainbow Coast. Wineries with restaurants, music, cellar doors and more! Visit
Denmark Wineries
Accommodation in Denmark?