The Nornalup Inlet is serene. Fed from the Deep and Frankland Rivers as well as the Walpole Inlet by which is it connected via a natural deep water channel, it is one of the most beautiful waterways on the south coast.
You can see the channel passing south from the Walpole Inlet to the Nornalup Inlet in the Map below.
From The Knoll, the Nornalup Inlet is easily viewed from the platforms along the way. Picnic areas and toilets are available at "The Channels" parking area, about half way around the scenic drive.
If you've got the time, we recommend the Walpole Wilderness Eco Cruise for an amazing and informative time on the Walpole and Nornalup Inlets. A beautiful cruise across the Inlets and through The Channels.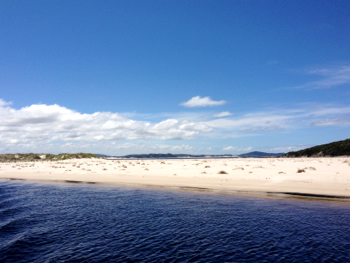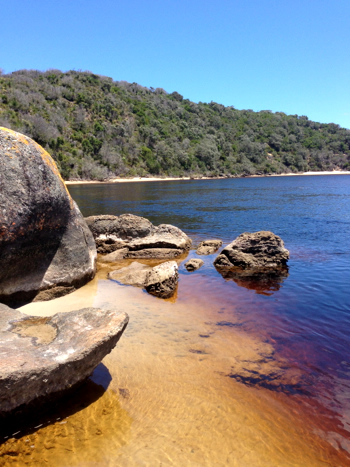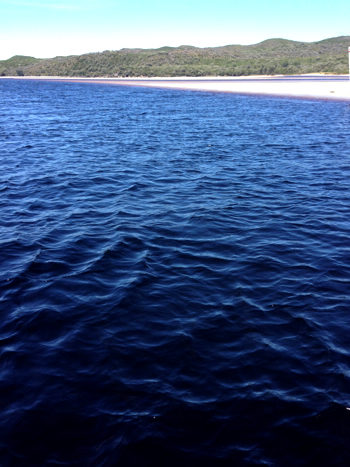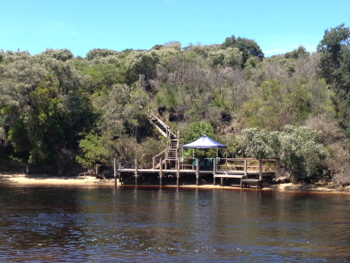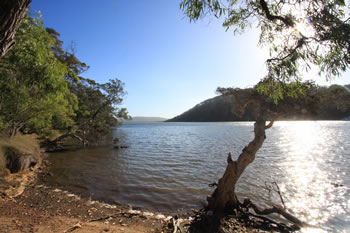 The Channels looking towards the Nornalup Inlet from the edge of the Walpole Inlet at The Channels.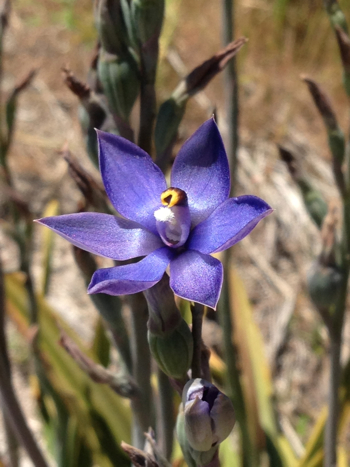 Thelymitra, sun orchid along the Nornalup Inlet. View more Wildflowers of the South Coast.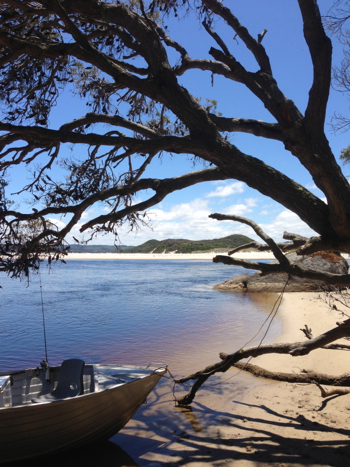 Fishing is a common recreational activity along the Nornalup Inlet. Details from the visitors centre.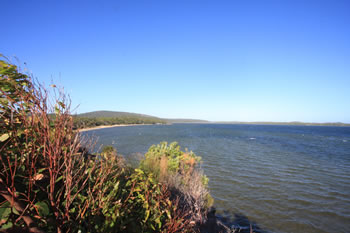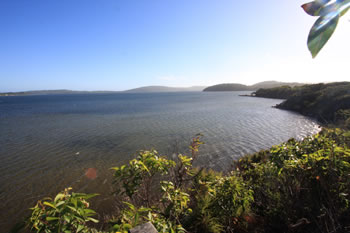 Walpole and surrounds:
Other attractions in the Walpole-Nornalup National Park:
Accommodation in Walpole?