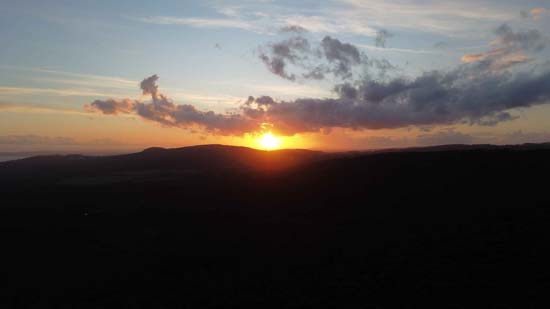 Sunset from Monkey Rock over William Bay National Park
Monkey Rock, only slightly lower than Mount Hallowell to the north, has spectacular views over William Bay National Park (west) and Ratcliffe Bay, Ocean Beach and Nullaki peninsula, home of Anvil Beach. Wilson Head marks the eastern perimeter of Ratcliffe Bay, stretching out into the Great Southern Ocean.
There is a 4wd track leading from the lower car park to Monkey Rock, though this is sometimes closed and driving is not advised in winter. The 4 kilometre return walk from the car park is uphill all the way, so come prepared.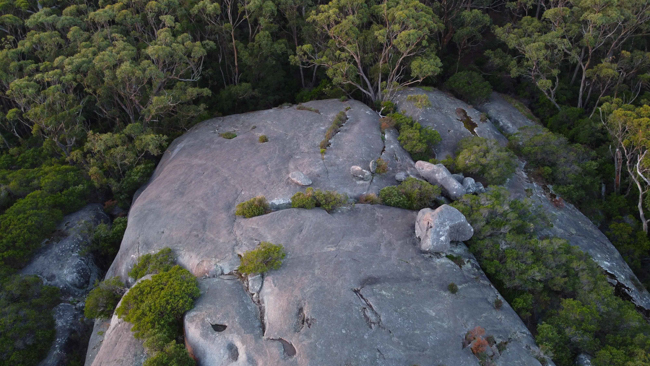 Monkey Rock from the Sky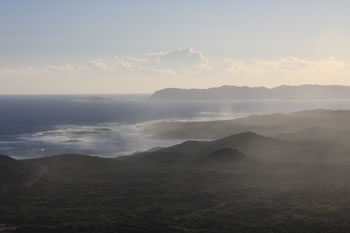 View over William Bay National Park


Monkey Rock Panorama over the surrounding area
from the East, panning across William Bay in the West