Exploring Albany, Western Australia
Much time can be spend just walking around the City of Albany, it has a great range of stores and eateries and is all fairly central. Just outside Albany you can visit the eco-friendly wind turbines at the Albany Windfarm, a must see when you come to visit!
Walk to the top of Mount Clarence and view the magnificent King George Sound or to the Princess Royal Fortress for a glimpse of Albany's ANZAC History including the National ANZAC Centre, opened in 2014, to commemorate the centenary of the Great War.

Albany has something for people of all ages...
The white sandy beaches of Middleton Beach and Emu Point are stunning. Both have play parks, picnic and BBQ areas, cafes and public toilets.
Snorkelling, Scuba Diving, Swimming, Surfing, Stand Up Paddle-boarding, Kite Surfing, Sailing and Fishing are all enjoyed plus whale watching between June and Oct.
Descend into the depths of the hull of the Brig Amity and imagine the voyage of the first settlers in the 1800's.
Visit the Museum of the Great Southern, overlooking Princess Royal Harbour, to discover stories of the Menang Noongar people of the region and stories of early settlers and convicts. The Discovery Centre hosts a range of frequently changing, interactive, engaging and hands-on programs that are fun!
Browse the city centre with a great range of boutiques and unique speciality stores. The main shopping street is York Street which has the Albany Plaza at the top and it continues straight down to the water at Peace Park. There is both street and carpark parking. There are restaurants, takeaways and eateries of all types on York Street.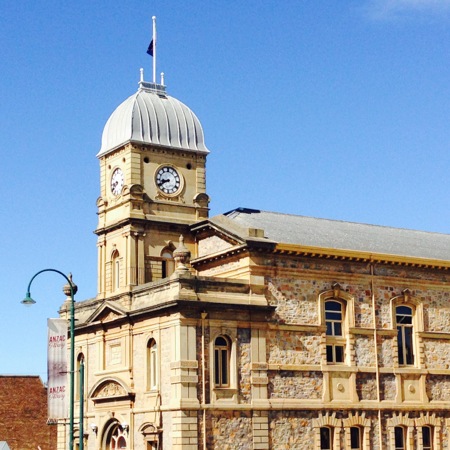 Explore the city and fabulous natural locations close to Albany, the city and its surrounding area are beautiful.
The south coast is a world recognised biodiversity hot-spot which has flora and fauna not found anywhere else on earth.
Restaurants, cafes, bars and take away food is plentiful, with lots of the varied international cuisine represented. This picturesque historic city is clean and its people are friendly, we welcome you!
The Rainbow Coast is in one of only six regions in the world that have a wet winter / dry summer climate.
Albany Central, Middleton Beach and Emu Point are the main tourist centres for the Albany Region.
Further from the centre of Albany you will find the splendour of Albany's National Parks. Nature at its best from ancient water carved rock formations and sheer cliffs to white sandy beaches and underwater reefs and wrecks.
You will find plenty to do if you base yourself in Albany for you holiday!