Bibbulmun Track
Along the Rainbow Coast of Western Australia

The Bibbulmun Track is one of the world's great long distance walk trails, stretching nearly 1000kms from Kalamunda (Perth Hills) to Albany (South Coast). The southern portion of the Bibbulmun Track winds along the Rainbow Coast from Walpole through to Albany, visiting many glorious locations as it meanders like the Rainbow Serpent, Waugal, who marks the way...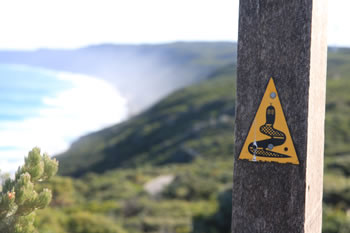 The Bibbulmun
Albany is the Southern Terminus of the Bibbulmun Track.
The Bibbulmun Track stretches from Kalamunda in the Perth hills to Albany, in the heart of the Rainbow Coast. The track was officially opened during Western Australia's 150th year celebrations, included involved over 1000 walkers on different stages of the track at the same time.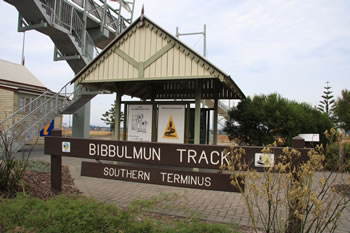 Following the Track
The Track is marked with yellow and black symbols of the Waugal, the Rainbow Serpent of the Aboriginal Dreaming. You could say this section of the Track is walking through the heart of the Rainbow Coast along the path of the Rainbow Serpent. :)
The track passes through most of the beautiful places along the Rainbow Coast. It is common to come across the 'Waugal' the symbol and trail marker of the Bibbulmun Track.
It winds along the coast from Albany through Denmark and on to Walpole. Almost anywhere you go near the coast you'll see the Waugal symbol, pointing you down the Track...
There are almost fifty campsites along the Track which are spaced one day's walk apart.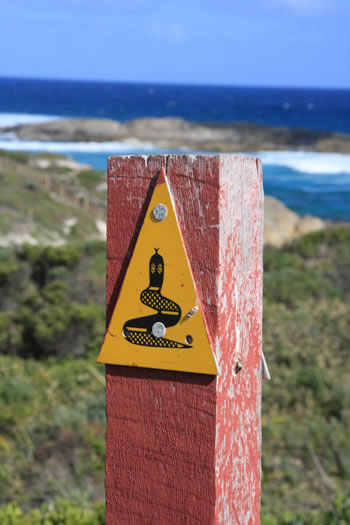 The Bibbulmun Track Foundation
The Bibbulmun Track Foundation has a comprehensive website with Track Information, News, Events, and even a helpful Trip Planner. Everything you'd need to learn about your walk. For more visit: www.bibbulmuntrack.org.au
Plan Your Walk
The Bibbbulmun Track is a one-way track, meaning you'll have to plan how you're going to get BACK. Usually walkers are dropped off at the start of one section of the walk and picked up at the end by friend.
Two sections of the trail are relevant to the Rainbow Coast, the Walpole-Denmark section and the Denmark-Albany section. Information on each of these can be found on bibbulmuntrack.org.au from these links:
It is HIGHLY RECOMMENDED to purchase a guide and map which includes access locations, campsites, distances, tips and suggestions.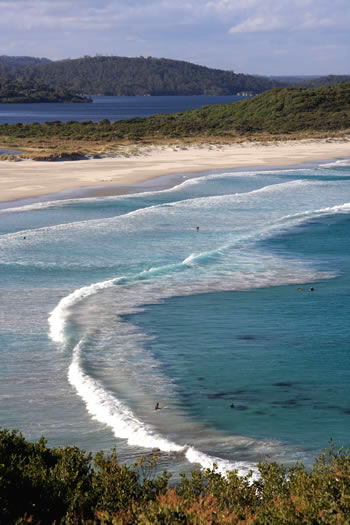 The Bibbulmun Track crosses the sandbar between Ocean Beach and Nullaki Peninsula at the Wilson Inlet
Bibbulmun Track passes through these South Coast Locations: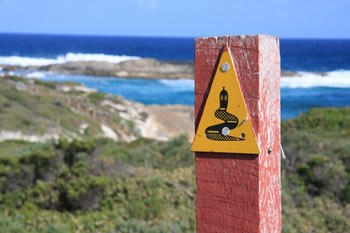 Lights Beach, the eastern end of William Bay National Park is a well travelled section of the Bibbulmun Track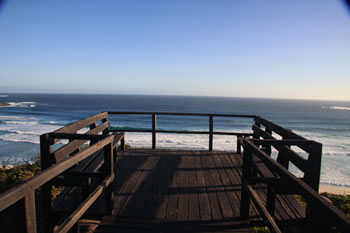 The Lookout atop Conspicuous Cliff is incredible. View whales from this part of the Bibbulmun Track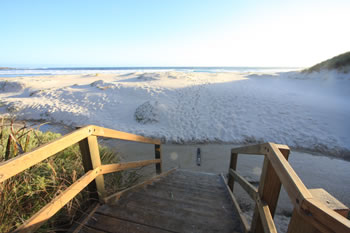 The Bibbulmun Track leads onto the beach at Conspicuous Cliff near Walpole, Western Australia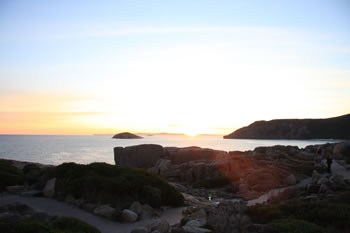 The Gap, in Torndirrup National Park, Albany is along the route of the Bibbulmun Track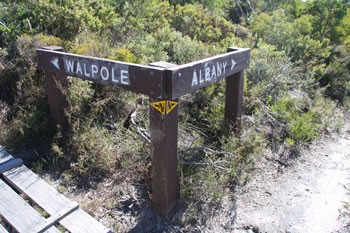 Well signposted, the Bibbulmun Track is easy to follow between Albany and Walpole.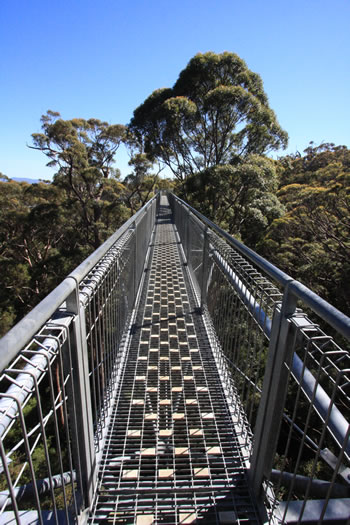 The track also passes by the Valley of the Giants Treetop Walk and the Ancient Empires
Resources for visiting the south coast:
Rainbow Coast Regions: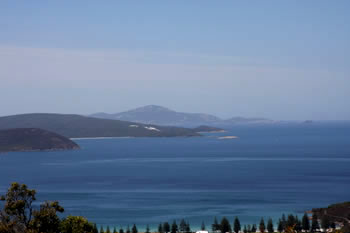 Albany Region
The Albany Region of Western Australia is a land of mountains and waterways. An amazing region to explore. Visit
Albany Region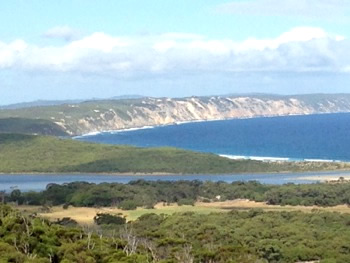 Denmark Region
The Denmark Region is gorgeous. Trees, hills, beaches, rocks, wildlife around the river and the inlet. Visit
Denmark Region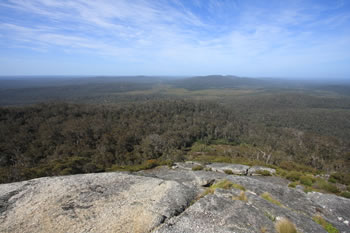 Walpole Region
Walpole is the western end of the Rainbow Coast and is surrounded by National Park and forested wilderness. Visit
Walpole Region
Main Attractions on the Coast: