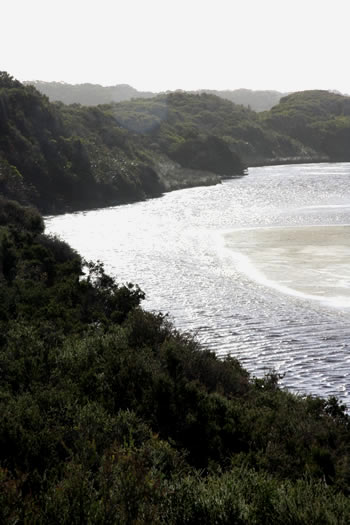 Parry Inlet is accessible by walking east along Parry Beach.
Parry Beach is accessible via the Parry Beach Road off the Great Southern Highway and if you have a 4wd vehicle you can drive along Parry Beach directly to the mouth of the Inlet.
Visit the William Bay National Park Map to get your bearings.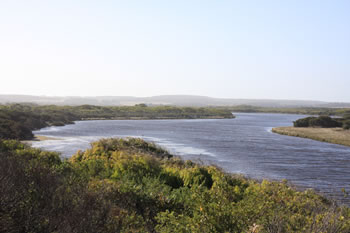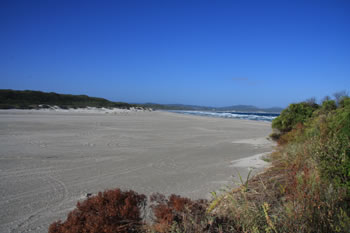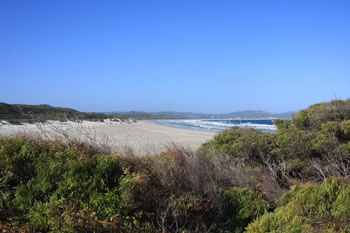 Parry Inlet is located at the western end of the park just north of Parry Beach and within walking distance of Parry Beach Campground. From the lookout you can see the forested hills set against the wind blown waters.
Parry Beach separates the Inlet from the Great Southern Ocean at certain times of the year and blends into Mazzoletti Beach and eventually Green Pool and Elephant Rocks in William Bay National Park. Tower Hill can be seen far in the distance.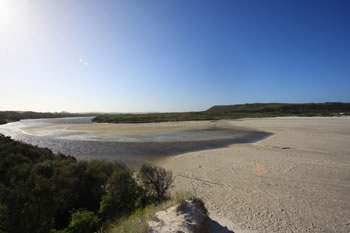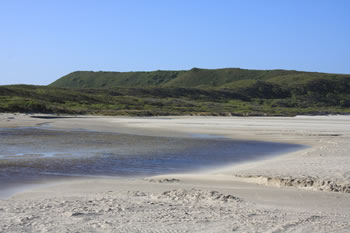 Your safety is your responsibility.
Always Remember, the Great Southern Ocean coastline is prone to surges, so be extremely aware when climbing, driving or walking close to the waterline.
PARKING:
West: From the Parry Beach Access Ramp, you can walk or drive across Parry Beach and sand dividing the ocean from Parry Inlet and on to Mazzoletti Beach to access Parry Inlet.
Access Parry Beach via the 4wd access path
at the Parry Beach Campground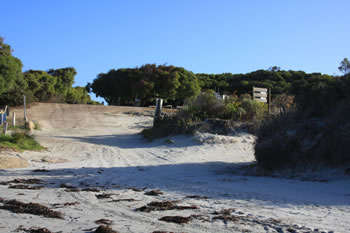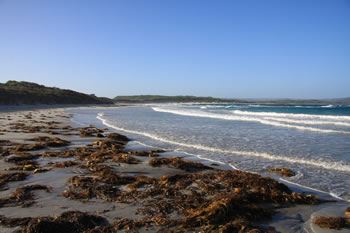 Other Natural Attractions in William Bay National Park, Denmark
Attractions in Denmark and surrounds: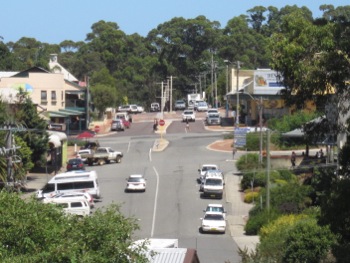 Denmark Accommodation
An inspiring selection of quality accommodation of all types. Friendly service. Choose from a variety of great accommodation in and around Denmark, WA. Find Accommodation in Denmark NOW! Visit
Denmark Accommodation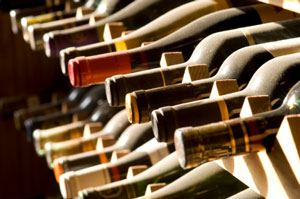 Denmark Wineries
Denmark Wineries and Vineyards to visit while on holiday along the Rainbow Coast. Wineries with restaurants, music, cellar doors and more! Visit
Denmark Wineries
Accommodation in Denmark?